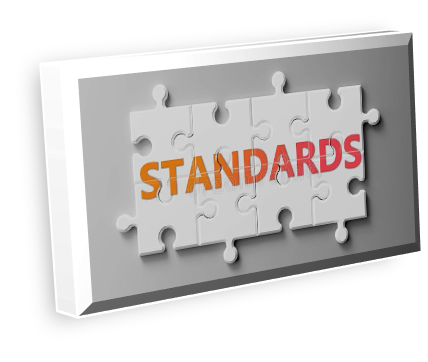 'The Way You Dress Is the Way You Will Be Addressed'. This is a well-known adage. It implies your wardrobe communicates much more than you think. Dressing has an effect on the first impressions we create about ourselves. It further influences how people treat us.
Does this apply to the numerous occupations/professions who have adopted to wearing uniforms? I mean the Police, the Army, the Nurse, the Fire service personnel, the Navy, Pilots, Flight attendants etc.
In the hospitality industry, wearing a uniform is particularly beneficial for both staff and customers alike. For front-of-house personnel, wearing a uniform makes them easily identifiable and helps them maintain a professional image. For personnel working behind the scenes, like chefs, the uniform is important for health, safety, and hygiene.
Uniforms make strong statements and people in occupations wearing uniforms must understand why they do.
Before plunging in on the uniform of chefs, let's explore another aspect of their working environment, the kitchen.
The Kitchen
The professional commercial kitchen is a unique work environment with several 'stations' for specific tasks. The design and flow of work varies depending on the cuisine and size of food service facility/restaurant. However, generally, the atmosphere can be hectic and fast-paced.
I recall my active days in such kitchens; from dishwashing personnel to kitchen assistants through different levels of cooks to the executive chef, we performed our jobs under time pressure, with many of us multitasking.
Some have described the kitchen as a dangerous working environment. Hot surfaces, hot liquids and substances, sharp implements, electrical and gas equipment, handling steam equipment, moving pots, pans and trays/trolleys, waiters dashing back and forth and several other tasks, all increasing the likelihood of incidents! Common incidents include cuts, slips and trips due to wet floors and spillages not quickly cleaned. Careless placement of items may become obstructions and carrying heavy equipment and/loads could lead to strains. The risk of fire is never far away either!
Proper ventilation and good lighting needs to be in place to maintain comfortable conditions.
Above all, kitchen personnel, irrespective of rank, must work within safety, health, sanitation and hygiene requirements, to prevent serving the public with contaminated foods!
For Grand master chef of India and Padma Shri Imtiaz Qureshi, the kitchen is a holy place. "Kitchen ko wohi aadar diya jaata hai, jo mandir ya masjid ko (A kitchen is given the same respect a temple or mosque is). The first respect is thorough cleanliness. – Mid Day
The Chef's Uniform
It's with the above background that I wish to situate the Chef's uniform. Take note of the components and the significance of each part in the illustrations.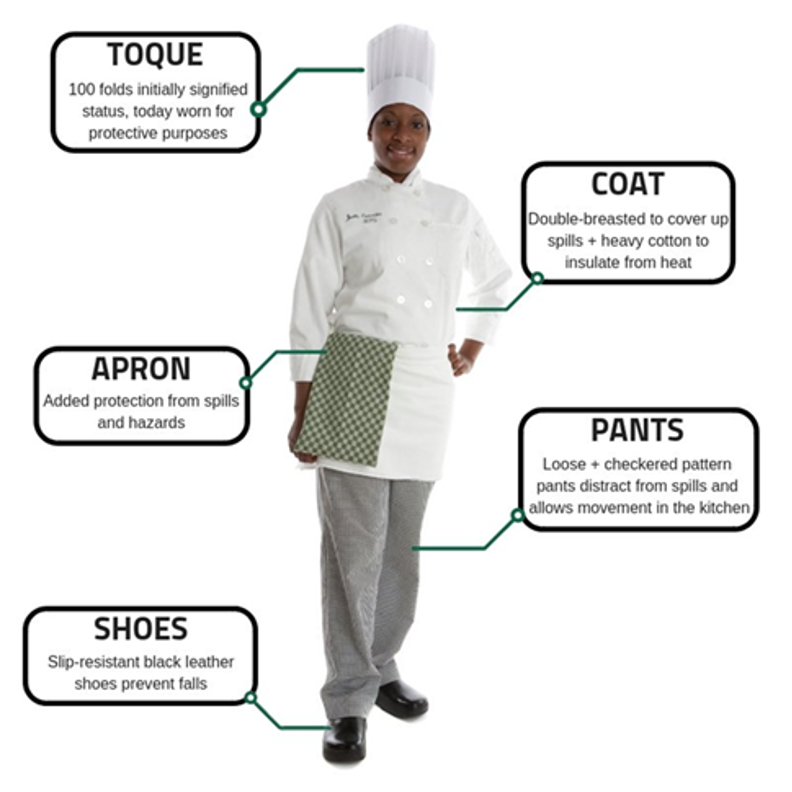 The history behind the design of the uniform, the significance of each component and the sheer elegance a chef appears, when in a complete uniform, is a cause for chefs to take pride in their jobs!
A dignified look helps generate a feeling of professionalism. When you don the toque, jacket, checkered pants, neckerchief, apron, and side towel, you are continuing a centuries-old tradition. It is a standard of dress that evokes an instant sense of recognition; telling both foodservice industry insiders and the public that they are in the presence of a skilled practitioner.
Kitchen uniforms must portray similar patterns with each component of the whole playing their respective roles in keeping workers safe and comfortable in a potentially dangerous environment.
What color?
Traditionally, chef uniforms are all white. This trend started in France in the 1800s. It has stayed popular into the 21st century. The reason why white became popular is that it promotes cleanliness. While other colors hide stains, white does not – this encourages employees thoroughly cleaning their clothing after every shift.
Although many of today's chefs honor tradition by wearing chef whites, black jackets and black-and-white chequered, patterned or hounds tooth trousers have become increasingly popular in recent times, particularly in restaurants with open kitchens.
The black jacket's stylish look and practicality in concealing food stains and spillages make it a standout choice for lots of chefs and restaurant workers. – Aussie Chef
I take this opportunity to salute all chefs and wish you a successful week as you engage in several activities to celebrate WAFFEST(West African Food Festival) here in Ghana.
The following poster speaks volumes about all kitchen professionals!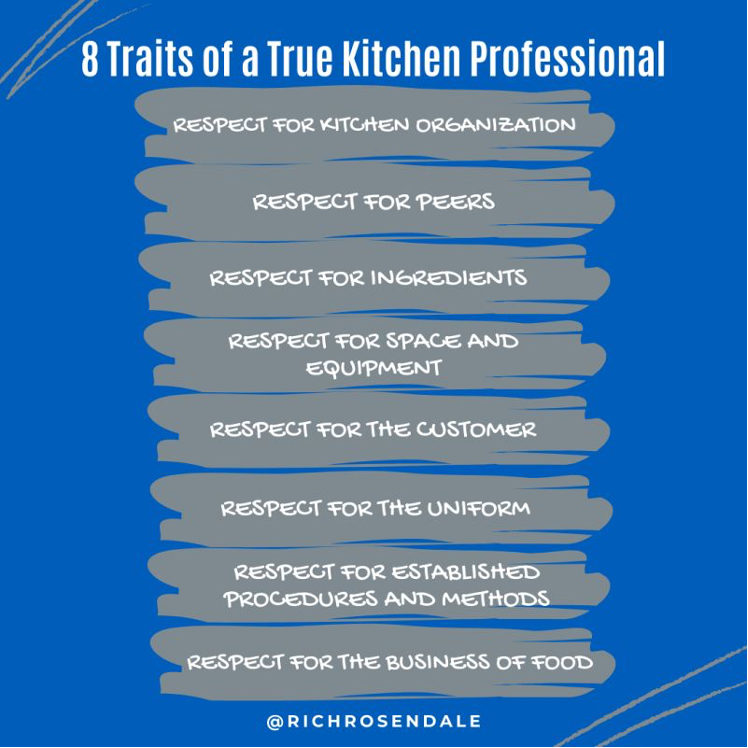 Join us at the West Africa Food Festival (WAFFEST) on 4th November.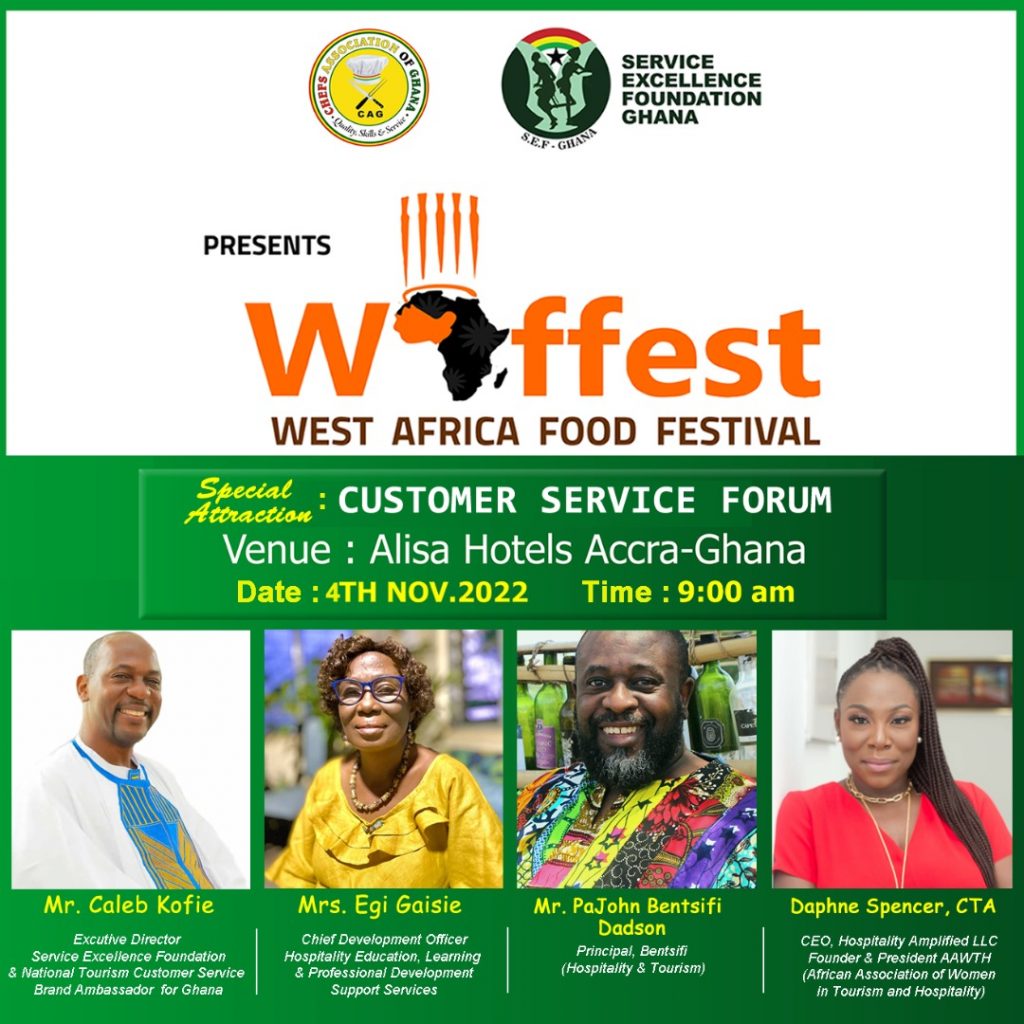 This article happens to be the last feature for the year, 2022. I wish to thank all my readers for carrying me through the year.