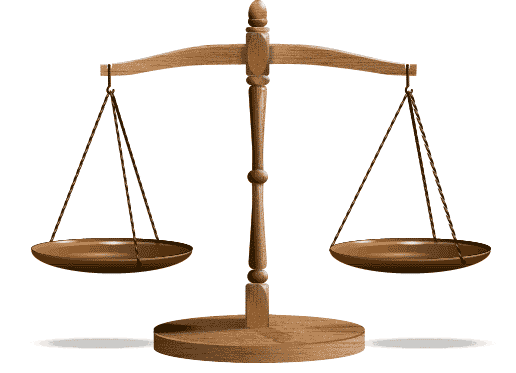 Brief: This continues our dialogue with Mrs. Akrofi-Aseidu (Part 3) on our discussions about hotel workforce and labor issues in view of the covid-19 pandemic.
Mrs. Akrofi-Aseidu is the Human Resource Manager of the Best Western Plus Atlantic Hotel Takoradi and an Associate Member of the Institute of Human Resource Management Practitioners, Ghana (IHRMP) as well as the Secretary to the Western Regional Chapter of the Institute of Human Resource Management Practitioners, Ghana.
HOST: What plans should the following employees be considering if this pandemic lingers?
a. those on reduced salaries b. those on termination c. those who are laid off
GUEST:
a. Those on reduced salaries are actually worried and, in a dilemma, as to what to do. At this juncture they should consider engaging in some kind of part-time jobs to help make ends meet. They can also consider looking for other jobs.
b.            Those on termination are those whom the employer has permanently broken the employment contract with. They should also consider looking for jobs in other fields or possibly retrain themselves to acquire new skills that will be help them find new jobs. They could learn a trade or engage in some kind of petty trading to move on.
c.             Those laid off could possibly engage in some kind of petty trading or possibly find new jobs where they can offer their services as the pandemic rages on.
HOST: Among this lot of personnel, there could be many whom some of us have been encouraging to train and take careers in the hospitality industry seriously. How can we encourage them so they do not turn their backs on the industry?
GUEST: Rightly stated in your question, there are lots of personnel , many of whom have been trained and encouraged to take up careers in the in the hospitality industry and like any other personnel working in other industries, they had developed the passion to work in these industries that they find themselves in.
A way of encouraging Hotel workers so they do not turn their back on the industry is for Hotel Owners to motivate and work hand in hand with industry skilled workers instead of laying them off. As much as possible, hotel workers would want to stay in the industry, however, they would still need financial aid to survive.  Since job security is a key factor for hotel workers, they are likely to look elsewhere.
HOST: Considering the challenges confronting workers in the industry, I understand they have some expectations from the Ghana Hotels Association (GHA). What are they?
GUEST: Yes, having discussions with some workers who have been terminated or laid off they are of the view that:
The GHA, exhibits more concerns about the welfare of hotel workers whose employment have been terminated or laid off due to the COVID-19 pandemic. The association should be in discussion with the various hotel owners as to how workers could be financially supported amidst the pandemic. 
Moving forward, GHA in consultation with Hotel Owners ought to discuss the need to set up an emergency fund with both Employers and Employees; making some contributions for workers in times of disasters which will support employees during such times.
The GHA in consultation with the Government should ensure that hotel owners who access the Government stimulus package for their businesses amidst the pandemic, guarantee employment for their workers.
For hotels that are partially opened, there must be an attempt by GHA in consultation with Hotel Owners and organized labor to mutually agree on the percentage of reduction in staff salaries, to keep them at work instead of terminating their contract.
HOST: This seems like a 'tall list'. Let's note that although GHA represents Hotel Owners, not all Hotel Owners are members of the GHA. We must be careful not to lump them all together.
Having said this, I must say I have also heard the above concern from the grapevine. I did get in touch with the President of the Ghana Hoteliers Association (GHA), Dr. Ackah-Nyamike Jnr.
In respect to the association's concern about the welfare of hotel workers, Dr. Ackah-Nyamike Jnr. responds that, 'One of the cardinal reasons for seeking government intervention is to ensure that staff salaries are sorted'. He further stated that 'hotels that receive the stimulus package are expected to state the purpose for accessing the facility and they will be monitored to ensure its use accordingly'.
So, the impression I get is they are working towards assisting their employees but until the Government acts, it seems the hands of hotel owners are tied.
On the need to guarantee Workers their jobs, that would be exposing Employers to higher risks.
Over the years, Hotel Employers have been expressing concerns of high turnover in their industry. Despite this they continue to make efforts to train and maintain their employees. In response to the concerns of termination, I would like to quote Dr. Ackah-Nyamike Jnr. who when contacted said, 'most hotels, if not all, are not interested in laying off workers. For the GHA, the challenge is how to keep employees, on the payroll when there is no business. If government's intervention is received that can be sorted,' he reiterated.
We may have to revisit the emergency fund suggested. That may be for the long term, however for now, hotel owners are burdened with ensuring that their businesses stay afloat.
HOST: How would you suggest Employees minimize the psychological impact of the current situation they find themselves in.
GUEST: The outbreak of covid-19 has been stressful for people and the communities as a whole, since lots of people have lost their jobs and the economy is not in the best condition. This pandemic has led to a whole lot of stress, anxiety and grief. I would suggest the following.
Take good care of your body: Try to eat healthy well-balanced meals, exercise regularly, and get plenty sleep in order to boost your immune system.
Avoid too much exposure to news: It is advisable to take break from watching, reading or listening to news stories of the pandemic. This can be upsetting to hear about the crisis and see images repeatedly on both the print and electronic media.
Stay calm and be informed of updates that you need to know from the correct and reliable source like the Government or health authorities.
Find some kind of economical venture to engage in to support you financially.
Connect with family and friends to maintain healthy relationships and build a strong support system.
Seek professional help or talk with a counselor, a health personnel or a pastor should the need arises.
Give yourself time. It takes time probably weeks, or months to accept what has happened and learn to live with it.
The health officials have stated that since there is no vaccine for the virus, we must learn to live with it hence the need to ensure that all protocol measures put in place to help stop the spread is adhered too.
HOST: In a hotel where the workforce is unionized what would you suggest for a small number of employees who do not agree with what they may consider as 'unreasonably hard stance' of the union?
GUEST: The Union is seen as a major stakeholder in the operations of any company. During this covid-19 pandemic it is very much appropriate for the rightful negotiations to go on between management and Union. I believe an open, fair and transparent discussion with union will lead to a win-win situation for both parties.
HOST: What is the guarantee that hotel workers will not be careless about safety and hygiene practices off the work premises considering efforts hotels are required to put in place to operate?
GUEST: This is a good question as I have also been wondering whether hotel workers will strictly adhere to the safety and hygiene put in place as well. The probability of hotel workers being careless about safety and hygiene practices whiles off the work premises is very high I should say. I say this because even at the work place, they sometimes skip the safety and hygiene practices.
 I'm optimistic that constant education on the need to abide by the safety and hygiene practices put in place to help stop the spread of the virus would be adhered too. I am of the view that as they listen and watch updates on covid-19, they will practice the safety and hygiene protocols put in place to ensure the safety of their lives and that of their families.
HOST: What happens if I see a colleague staff showing certain symptoms of covid-19.
GUEST: As staff we need to be vigilant and keep an eye on each other. Should an Employee see a colleague showing certain symptoms of covid-19, which are (severe cold and cough, running nose or severe headaches or feeling feverish) a report will have to be made to one's immediate supervisor for the appropriate and necessary actions to be taken.  This should not be limited to coworkers but extended to visitors to the hotels.
HOST: Is an HR a management mouthpiece?
GUEST: There is no denying fact that the HR is a challenging job. As HR we are responsible for managing the human capital that the organization needs to function.
In most organizations, management sees the HR as the champions of the Employees; whiles the employees believe HRs are the mouthpiece of management.
I however have a different opinion on this notion because the work of the HR in an organization is to effectively manage the people in the organization such that they help their business gain a competitive advantage over others.
Human Resource management is also primarily concerned with the management of people within the organization focusing on policies and procedures.
Basically, the HR department is responsible for overseeing Employee recruitment and selection, training and development, performance appraisals and rewards systems such as managing pay and benefits systems. HRs also concern themselves with organizational change and industrial relations. 
Thus, the overall purpose of HR is to ensure that the organization is able to achieve through people and not necessarily being a mouthpiece of either management or Employees.
HOST: Thank you very much Mrs. Akrofi Aseidu. In trying to educate ourselves about some concerns arising from our Workforce pertaining to the pandemic, we are also beginning to appreciate the role of HRs.