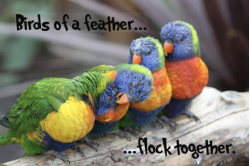 This is where I started my career; in the hotel industry. It was the period of the State Hotels; Hotel Continental, Ambassador Hotel, Star Hotel (all in Accra), Meridien Hotel (Tema), Volta Hotel (Akosombo), City Hotel (Kumasi), Eredec Hotel (Koforidua), Atlantic Hotel (Takoradi) and the Catering Guesthouses dotted across the regional capitals where there were no State hotels! Private participation in hotel development was minimal then, but there were a good number around; Avenida Hotel, Penta Hotel, Hotel President, Riviera Beach Hotel, Granada Hotel were just a few of them!
Hotels, regardless of the standard, once they are registered as a business to offer accommodation services, have the responsibility to present a good image to their guests and to ensure their services meet the expectations of their customers.
In Ghana, such accommodation establishments are typically referred to as 'hotel', 'lodge', 'resort' and 'guesthouse'. Each has a character, a personality!
Having developed my career in this sector of the tourism industry, I could go on and on and easily veer off!
We are learning about GHATOF. Last week we took a peek at travel-related associations. This week, you guessed right, it's the turn of associations related to the accommodation/lodging sector.
First, consider this story, 'The Extra Dollar'.
3 travelers checked into a hotel.
They were told their rooms are $10 each.
Together, they paid $30.
A little later the receptionist realized they should have been charged a total of $25.
The receptionist gave the bellman $5 to return to the travelers.
The bellman reasoned that $5 would be difficult to share among three people.
The bellman therefore pocketed $2 and gave to each of the travelers, $1.
Together, the travelers actually spent $27 ($10-$1) x3; the bell man kept $2.
Track the payments: $27(spent by the travelers)+2(kept by the bellman)=29 dollars
What happened to the $1 of the original $30?
Using the above teaser as a 'backdrop', Find below a snapshot of the two hotel associations in GHATOF.
Visit their sites to learn more about them.
Logo/Web Link
Name of Association
Description
Membership Who may Join?
Contact Name (Association Presidents)
Contact References
https://ghanahotelsassociation.com/
Ghana Hotels Association (GHA)
The original mouthpiece of the hotel industry in Ghana. We advocate for a conducive environment for hotels to flourish.
Any hotel licensed by the Ghana Tourism Authority
Dr Edward Ackah-Nyamike Jnr

[email protected]

Phone: 0302249584
www.ghanaprogressivehotel.com
Ghana Progressive Hotels Association (GHAPROHA)
The association is made up of representatives of organizations operating in the Tourism and Hospitality Industry. GHAPROHA is a well-organized association with a National Executive Council (NEC) that governs the association.
____________________________________________________
Hotels, Lodges and Guests Houses certified and licensed by the Ghana Tourism Authority
________________________
Rev. Emmanuel Geadda-Asando (0244299012) or Rev, Jonathan Kofi Osei (0244823720)
__________________
[email protected], https://breathlist.com/ghana-hotels pastorgeadda@gmail,com
A major factor in hotel management is accountability. This requires developing and implementing tracking systems; in housekeeping, front office, food and beverage service outlets, and kitchens or wherever there are movements of products and services including sales!
The Extra Dollar
Where is the remaining dollar? Each person paid $9, totalling $27. The manager has $25 and the bellman has $2. The bellman's $2 should be added to the manager's $25 or subtracted from the travellers' $27, not added to their $27.
If you want to work with the $30
The travellers have: 1+1+1=$3
The hotel has: $(30-5) =$25
The bellman has: $2
Total: 3+25+2 = $30