We have established 'service' as a PACKAGE  and you have carried out some exercises to apply your knowledge(see previous articles). Another challenge which we should be addressing about the hotel industry is its characteristics as a service industry. These have been commonly identified as: 
perishable (cannot be stored)   
intangible (does not have a physical nature)  
inseparable/simultaneous (produced and consumed at the same time)  
variable (changes)  
heterogeneous     
lack of ownership 
Ms. Tea checked into Discovery Inn as a walk-in guest. Refer our discussion, 'THE IMAGE OF HOTEL SUPERVISORS -DEMANDS & UNIQUE CHALLENGES-PART II cont.'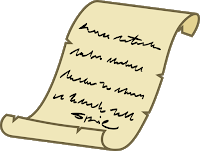 Following her five-night stay at the hotel she writes to the General Manager. Study it. It is in preparation for discussions on the above characteristics of service.
LETTER FROM A GUEST TO GENERAL MANAGER, DISCOVERY INN, ACCRA
Dear Sir/Madam,
I was a walk-in guest at your hotel for five nights. First, I will tell you what I liked most: The clean, modern architectural design, the central location with a landscape which provides a convenient hide-away and the concept of the facility as a destination hotel.
The combined use of antique furniture and adinkra symbols creating a rustic ambiance at the bar lounge was fascinating.  Music of the sixties, played in the late evenings at the lounge was nostalgic and I enjoyed it.
I also appreciated the buffet breakfasts; they were my best meals. There was an extensive range of offers perfectly suited for a fresh, appetizing breakfast every morning. The presentations of fruits were superb.
I was pleasantly surprised at the variety of services the hotel offers although I did not enjoy all of them. I also observed the wheelchair access provided throughout the hotel; quite impressive!
I must say I tried reaching a top management personnel to interact with but never had the opportunity to meet anyone, thus this letter.
Now, to 'the other side of the coin'
Starting from the day of arrival, I intended staying for three nights but I was informed I could stay for only two. During a chat with the bar man at the bar lounge the evening of my arrival, somehow, I mentioned this challenge and he assured me he would 'do something about it'. I was not too sure what that 'something' meant and if I would be required to give a fat tip for that, if he is successful. I decided to overlook it and assumed he was just trying to be friendly.  I ended up staying five nights, becoming friends with a few of the employees, obviously including the bartender!
There were various areas that were problematic, some large and some small:
I did not feel safe as a single female guest. Security at the entrance was hardly present. The doorman was occasionally at his post, particularly during the traditional check-out/check-in hours (12noon to 1pm). I wondered whether this was to do with a policy of the hotel.
I stayed in room 205/Safari. It is a small room; not sure it meets the GTA(Ghana Tourist Authority) standard room dimensions. In there, I moved around with some difficulty(no exaggeration). The sheer presence of two bulky sofas also contributed to the limited space.
I was informed all the rooms were of the same size but found out too late(on the fourth day, when i was quite settled) that the garden view rooms were reasonably big and more comfortable. There was no price difference though.
The view from my window was ugly. I was compelled to have the heavy curtains in the room closed all the time I stayed there. The WiFi was terrible; with little to no connection most of the time.  After 9pm it was essentially unavailable. The A/c was noisy and the remote control was not functioning (the A/c concerns were resolved after the third day).
There was no running hot water. I could not imagine the last time I took a cold bath so I was not about to, at Discovery Inn. I always carry a water heater coil when traveling, so I had to call the front desk for a bucket to heat water. The staff insisted on bringing me hot water.  Their water was not as hot as I wanted it and it took the longest time to have it delivered. I had to ask for a pail which also took some time. Since I had the bucket from then on,, I prepared my own hot water during the rest of my stay.  Bath water took too long to go down the drain in the shower tray; water in the sink as well .
Towels looked old. Bed sheets did not feel clean; they were of leopard skin pattern; a brown background. I am used to white clean bed sheets in hotels.
There was no music channel on the satellite TV and guests are restricted to watch only one movie channel?
Lunch and dinner menus were limited although there were traditional Ghanaian dishes available. Service at the restaurant is snail slow! Often after finding a place to sit I had to call for the attention of a waiter. On three occasions wrong food was presented to me. Getting a waiter to take me through the menu was often laborious.
Personnel were generally friendly but not professional.
Sometimes I felt like I was begging for a service! The housekeeping staff tried very hard to make my stay comfortable but it was in vain since the maintenance issues were not really dealt with. I was alarmed seeing service personnel using their mobile phones at service areas.
Except for two or three personnel, others I interacted with are not confident in communicating in English. One actually asked if I could speak Twi!
I understand Discovery Inn is a 1-star rated facility however, the WOW welcome provided by the architectural design, landscape and hide-away concept was marred by the above service encounters.
Personnel, whether at the front desk, the bar or the restaurant, are not able to provide guests with essential information about statutes in the garden and the adinkra symbols used as decorative arts. I felt embarrassed when non-Ghanaian guests needed some information which could easily have been checked on the internet. Well, the internet is hardly accessible anyway!
Last but not the least how come there was no manager to talk to?