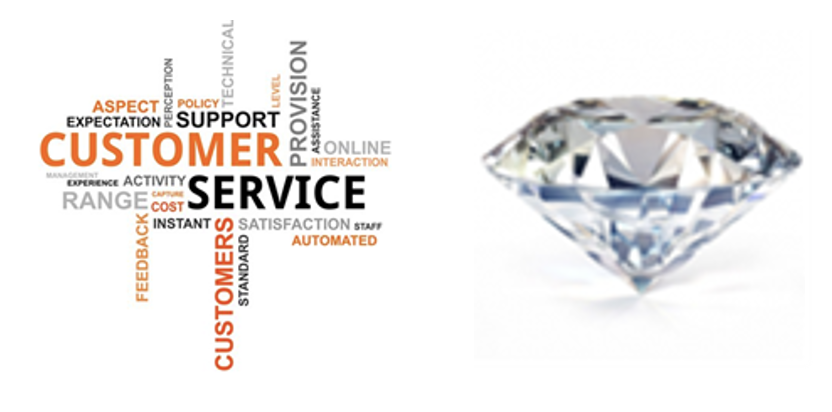 We have been deliberating on customer service; it is more complex than many people think.
You need to know who your customers are, what they want and how they want what they want packaged; which is why customer experience (CX) necessitates a discussion on customer expectations.
Customers, irrespective of their category, have expectations of having their needs met in order to feel satisfied/served (with service interactions and with their purchase). Generally, customer expectations are a set of ideas about a product, service or a brand that a customer holds in their mind. Expectations are therefore not easy to see, and according to research, they come in three levels!
Understanding and managing customer expectations is our challenge if we want to achieve sustained customer satisfaction. Customer expectations matter a lot in service industry. Let's see what the levels involve.

Let's assume you have made a booking for an overnight stay in a hotel. On the part of the hotel, guest reviews are very good. 'Core' above, represents the basic requirements the hotel should provide. The hotel, for example has a restaurant and Jollof rice is on its menu.
Upon checking –in, you place an order for Jollof rice with grilled chicken.
Now the 'moment of truth'! Your Jollof/chicken order could be anyone of the three plates below.

Core: Jollof rice on the menu, prepared and served.
Unstated Expectations: When you placed the order of Jollof, you did not state clearly or express its form of presentation. Indeed, it's not the norm to do so! I assume that if the server came with either plate A or B, you will eat the food but you may have your reservations about the quality of the hotel's food.
If I assume your order came as Plate C, your response will be much more positive even though they may have forgotten the grilled chicken! Your attitude will betray you; showing that you obviously have unstated expectations for the food order you placed.
Customer expectations are similar to customer requirements but they exceed them. Requirements, the core are the basic level. For an air condition in a guestroom, the guest's unstated expectation may be an AC remote control by the bedside table. You may also have an unstated expectation of an orthopedic mattress but you had to sleep on an innerspring mattress that caused you a sleepless night!
Service Expectations relate to certain levels of experience and interaction you have with the service provider/organization. Let's assume you draw the attention of the service provider of the grilled chicken which did not come with the order. The service provider did not respond professionally. The hotel may end up losing you, the customer, despite the attractive presentation of the Jollof rice!
Some key expectations during the interaction process include:
| | | | |
| --- | --- | --- | --- |
| WELCOME | ATTENTION | REASSURANCE | PERSONALIZED |
| COURTESY | CONFIDENCE | ADVICE | CONNECTED EXPERIENCES |
| INFORMATION | INTEREST | BEING PROACTIVE | SPEED OF SERVICE |
Usually, service providers/organizations meet customer expectations at different levels. The essence of NAKOFEST (National Customer Service Festival), I believe, is to narrow the gap between customer service and customer expectations as well as promote consistency in the delivery of quality customer service.
Where on the pyramid below would you place your customers?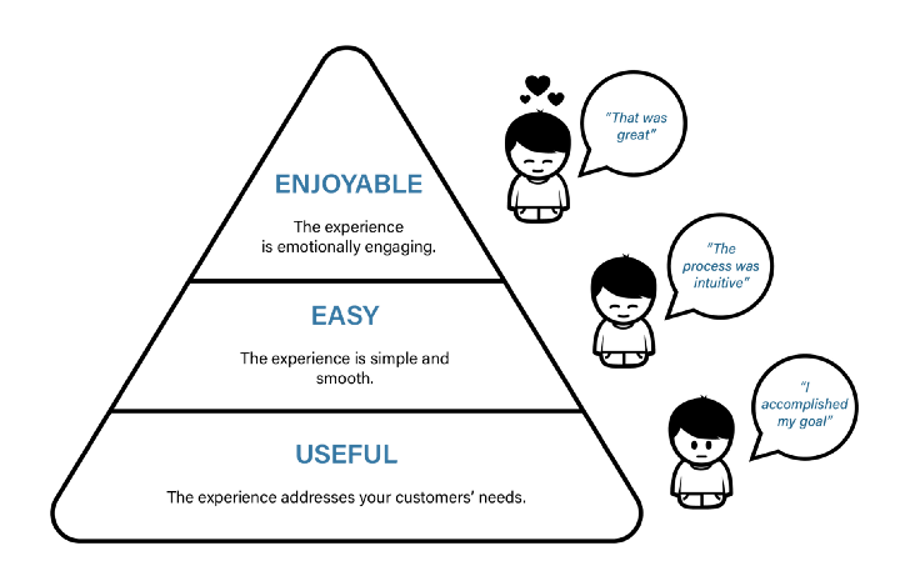 Since communication is the glue in applying the above, I'm giving you the opportunity to carry out an evaluation on your communication skills.
Carry out the self-test below.
Do you ever pretend as if you are paying attention when you are not?
Do outside noises ever distract you when listening to someone talk?
Do you find yourself planning what you will say next while your conversation partner is still talking?
Do you ever interrupt others?
Do you ever finish other people's sentences?
Does your mind ever wander during a conversation?
Do you focus on the words by the persons speaking and conveniently ignore the feelings that lurk below the words?
For each Choose NEVER, RARELY, FREQUENTLY or ALWAYS
If all the responses to the above was NEVER then you are EXCEPTIONAL.
However if your responses were RARELY, FREQUENTLY or ALWAYS then you are becoming aware of listening problems you and most people have.
Other tests I've found useful, but would take a bit of your time are:
Self-assessment communication survey
Communication skills self-assessment inventory
Assess your communication skills. It is worth it!