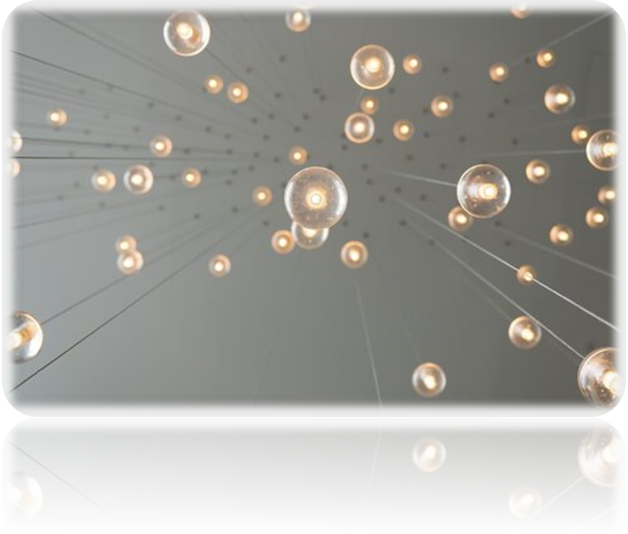 Following one's passion is a theme we often hear on educational platforms especially during those 'inspiring' commencement ceremony speeches.  However we don't just wake up one day saying "I'm going to be passionate about travel…or hospitality….or tourism today". Passion is something that evolves. It takes interest to ignite passion.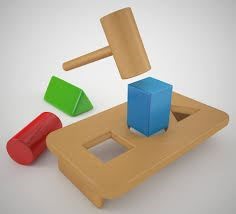 In Ghana, it seems like the norm; where students are 'given' subjects to pursue in furthering their education rather than subjects of their interest or choice. The majority of SHS students, for instance, resign themselves to whatever subjects they are 'given' even though they clearly know they have no interest in them. Taking the professional route of education, we see similar trends. Are we not developing 'misfits' or 'bad fits', wrong personnel for the sensitive nature of jobs in the hospitality and tourism sector?
Our youth are compelled, literally pushed, to pursue certain careers because that is how they can preoccupy themselves! Such, seems to be the system on the educational front. Or do you see a change coming?
There are several hostile factors preventing the youth to pursue their areas of interest, much more turn their interest into passion. This has been my growing concern for our 'up and coming' professionals in the hospitality and tourism industry.
Having now been encouraged by the inspiring stories of 3 Ghanaian female pilots presented in last week's article, I caught up with one of them; 23 year old Audrey Maame Esi Swatson, currently the youngest commercial female pilot. 
Seeing a woman at the controls of an aircraft is nothing new but it is rare especially in this part of our world. Here in Ghana, at 19, Audrey earned her wings in April 2016 after she pursued her passion for aviation.
HOST: Audrey, thank you for agreeing to be our guest on this platform at short notice. 'Earning wings', is an aviation terminology, what does it mean? 
GUEST: Thank you so much for having me on the platform. To 'earn wings' in aviation means to prove one's merit of flying skills. It is a symbol of hard work, training and dedication required to earn a pilot license. As pilots we go through a series of well laid out flight exercises to be proficient in them. There are major thresholds student- pilots go through. The first is the solo flight required to 'earn wings' and one bar on the epaulettes for our shoulders. This is a significant hallmark indicating that you are on track to earn a pilot's license. It instills confidence, honour and an absolutely great ceremony for a student pilot. I had my first solo on the 4th of April, 2018. And as the tradition of the school I attended, I was ponded as an initiation before I was given 'the wings' and 'a bar' for my shoulders. 
HOST: That must have been very exciting and fun. Listening into at least three interviews you have been on, I am still quite at a loss as to how 'off the top of your head' you decided to become a pilot. What triggered this interest?
GUEST: Oh yeah with this, I kind of understand where you are coming from. That is, how can I, off the top my head decide to become a pilot. Growing up, I used to be very timid and very shy. I still am, but I know how to deal with it much better. You know how society is always asking what you want to be in future and people saying they want to become a doctor.
Again, growing up in my house, my parents always said Medicine takes a long time to finish up and you have to be your best. It takes eight A's and six 1's to get through. Even thereafter, you have to have interviews to get in. The educational system is quite unfair and I didn't want to put myself through that stress.  
So I thought of careers where there will be less human interaction and where I thought I didn't have to speak to anybody. I found out later I had made a wrong assumption. In aviation, especially as pilots, we are always talking to ourselves and to the instruments. We keep on talking every time because it is an important tool to communicate and increase the safety margin of our work environment. Somehow I really thought I didn't have to talk to anybody!
But then, even till now, I sometimes feel I'm a power source: like a battery. Anytime I socialize with other people, I feel so drained and it's like I have to recharge to get back at being sociable with people. It takes a lot from me to interact with people. Right now in my work place, it's easier because it's just to work and that's just about it.
HOST: Interesting revelations about talking to instruments around you and the link of communication to enhance flight safety!
Some of us were told we could be good air hostesses because we were slender. Others were attracted to air hosting because of their uniform. You mean you were not attracted by airplanes flying over your head as a child, but you intentionally went looking for a career which would conform to your personality as an introvert?
GUEST: Unlike the stories of many growing kids who wanted to be pilots because of planes flying over their houses, I wasn't. Somehow I just thought of it and my personality complimented the imagination then as a great escape.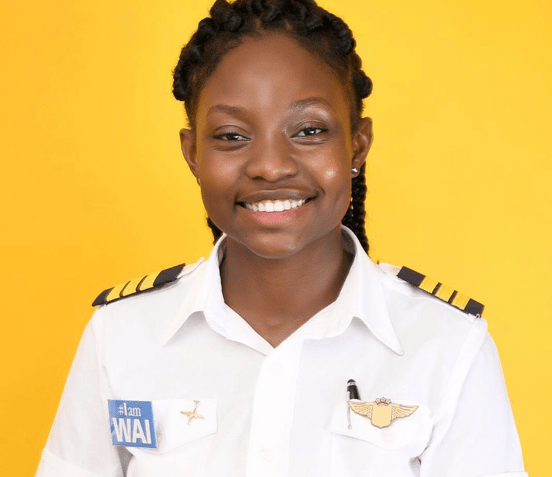 HOST: The corona virus pandemic brought travel, tourism and hospitality industry to its knees. Such occurrences are a threat to people employed in the industry. What are your thoughts about your career against such threats?
GUEST: It's a big bump on the road; it could be all too easy to feel lost , scared, alone worried or apprehensive about the future. Covid has affected us all directly or indirectly.
The universe asked us to slow down and enjoy the simplest most valuable parts of our life as aviators. Testing our resilience to say the least. Aviation has been such a huge part of me, taught me a lot about many different aspects of life and opened my eyes to so much that I could never see the world from a normal perspective. So I'm grateful for this amazing field that has given so many men and women a chance to live a life of passion doing something we absolutely love. Gradually the industry is getting back up on its feet.
Jeremiah 29:11 makes me believe that indeed God has plans to prosper me and not to harm me, to give me hope and a glorious future.
HOST: You are currently a first officer with Passion Air, an airline company, flying the Dash8 Q-400 aircraft – a twin-turboprop regional transport passenger aircraft. What are the unique features of this aircraft?
GUEST: The dash 8 Q-400 is a regional transport passenger aircraft that I really love. Not only because I fly it, or it is my first commercial aircraft, I love it because of its unique feature as a performer. The aircraft has so much power. It's a twin turbo prop amongst all the turbo prop, that's the Queen of it. It takes 78 passengers. Even in an event of an engine failure, one of the engines can keep the aircraft flying and produce almost the same power as though they were two. It is also comfortable and just imagine one engine producing a 5071 shaft horse power!
It's my first aircraft and I really love it.
HOST: Now I must confess you are talking 'above my head' and you make it sound very exciting! What really attracted you to this career?
GUEST: As a child, I wanted to be different. Growing up, my classmates talked about wanting to be a doctor, a nurse, a teacher, a lawyer, an engineer and I just didn't want to be part of that. I thought being a pilot, I wouldn't have to talk to people and that's where I will function best.
Whenever I shared my career dream with people, they seemed to be amazed. So as a girl child, the "wow" was what kept me going until I gained my interest and developed a passion for it. Comparing my passion for my career now and when I was nine years old, there is a big difference. When I was nine, I just wanted to do it like any growing child and I only had the interest. At this point, my passion drives me because sometimes the stress related to being a pilot is overwhelming. But, because I really love it, the passion keeps me going even when situations or people tend to stress me.
HOST: That's wonderful! I also got the impression you considered becoming an athlete because you were a very good athlete. Why did you let go of it?
GUEST: Oh, yes. I wanted to become an athlete. In the beginning, it was an athlete or a pilot or both. But I let go of becoming an athlete because once, an elderly person asked me; "so if you grow up and you have children are you still going to run?" I was a child but this person was asking me about my future career in the context of having my own children. I didn't have answers so maybe that was why I dropped it.
But if I was to become an athlete, I'd wanted to do it because I didn't have to exactly prepare for it. My talent is doing sports. I really love sports. It doesn't take much for me to excel at it. Maybe a few training sessions, here and there but otherwise I didn't need to prep especially in track events. I played soccer but then I am a sprinter, doing relays, 100m, 200m and maybe 400m. Being an athlete is my talent and that's why I wanted to make a career out of it because, I thought I didn't have to prep for it. Thinking about becoming an athlete, I also wanted to represent Ghana. I grew up in an era where they used to celebrate people for representing the country and performing at their best and coming close to countries considered as the best. I caught the bug thinking that if I become an athlete, I can represent my country and gain good income for it. I wanted to do this for Ghana, for God and then myself. Also, there were stereotypes about being a woman in sports as well.
To be continued in next week's post (Series 1, Episode 4b) as our Pilot-Guest recounts her career journey.