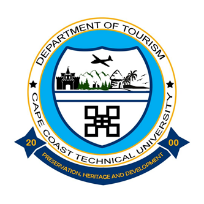 Second batch of celebrants as part of showcasing CCTU department of Tourism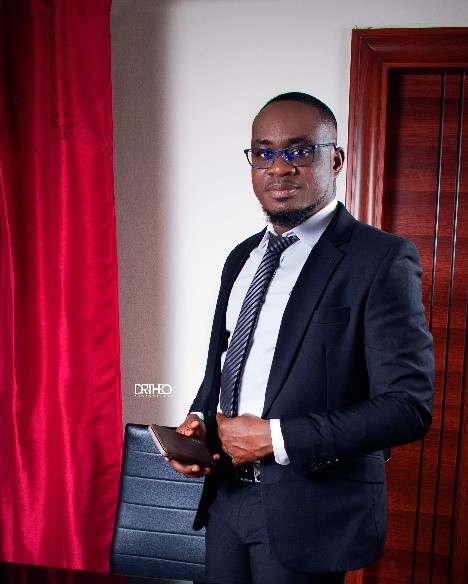 Ransom Brown has a 2nd Class Upper Honors in Tourism from the Cape Coast Polytechnic (now Cape Coast Technical University) and a Bachelor of Business Administration (BBA) with specialization in Human Resources Management/Personnel Administration from the University of Professional Studies, Accra. He is a Level 3 holder of Professional Human Resource Management certificate from the Chartered Institute of Human Resource Practitioners (CIHRMP), Ghana and currently pursuing his level 4 to become a Chartered Human Resource Management Practitioner.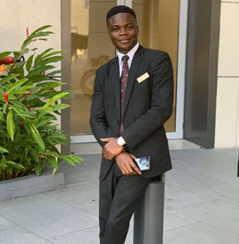 Ebenezer Quainoo is of the 2013-year group of Tourism Department of Cape Coast Technical University (CCTU) graduating with a first class. He currently holds the position of Duty Manager and Departmental Trainer at Kempinski Hotel Gold Coast City, Accra.
HOST: You are welcome to ghhospitality.net, and  congratulations to both of you. I will start with Ransom; after the tourism program at CCTU why did you find it necessary to pursue Business Administration and Human resources? 
RANSOM: Tourism, as I studied in CCTU was very broad and there was a need to scale down to a particular area and grow my career from there. I found my passion in General Business Administration and People Management as these two are key in the success of any organization. 
HOST: Alright. Ebenezer, what is the story behind a tourism graduate walking up a career ladder in hotel operations and management? 
EBENEZER: My hospitality career started in the year 2014 right after my national service at Cape Coast Technical University as a Teaching Assistant. After that, I joined the Coconut Grove Hotels as a Front Desk Executive and subsequently a Night Auditor, where I worked for three (3) years before I moved to Kempinski Hotel Gold Coast City, Accra in 2017.  
At Kempinski, I joined as a Front Desk Agent, became a Front Office Supervisor before getting another promotion to my current role as a Duty Manager. I also double as a Departmental Trainer in charge of training for both old and new staff. I have been in this role since joining the company.  All these tremendous growth happened within the last four (4) years. 
HOST: Great! Ransom, you are currently supervising and overseeing the operations of several airlines – United Airlines Cargo, Air Namibia, Air Senegal, Asky Airlines, and runs remotely the operations of Qantas Airlines (in South Africa, Dubai, and London), TAAG Angola (in Angola and Southern Africa) ; in Ghana in addition to supervising the activities of both travel and cargo agents in Ghana for all the airlines. So what is your position title? 
RANSOM: It's Business Development Manager (BDM) of Atlas GSA Ghana Limited (operating as APG South-West Africa) 
HOST: Now, help us understand what the position entails.  
RANSOM: As the BDM, I oversee the operations of all our airline clients and ensure we grow and improve the business. Specifically,   
I respond to 'Request for Proposals'(RFP), tenders, and develops sales in new sales territories. 
Following up new business opportunities and setting up meetings 
Planning, prepare and execute presentations. 
Communicating new product developments to clients 
Overseeing the development and implementation of marketing activities. 
Writing reports 
Providing management with feedback 
HOST: That's interesting. How did your study in tourism prop you up into this role? 
RANSOM: First, I must say that studying tourism gave me a general and in-depth knowledge into what tourism really is in Ghana as well as globally. 
Secondly, studying tourism enhanced my knowledge on other aspects of career growth like marketing, business communication, accounting, law, ecotourism, etc. 
Lastly, having both theoretical and practical experiences, studying tourism gave me a clear direction as to which area I will focus on as well as specific skills I will need to pursue my chosen area of growth. 
HOST: So, give us a description of your career path 
RANSOM: While pursuing my Higher National Diploma, I worked as a Journalist (News reporter and broadcaster as well as a radio show host) with Eagle FM.  
After completing my studies at CCTU, I was fortunate to work with Charter House Productions in Accra prior to my national service. I got the offer based on the recommendations of my project work as I used their organization as my case study. This was where I picked up my skills in event planning and management and I gained a practical experience into the events industry in Ghana. I then moved on to work with a travel agency during my national service mainly because I wanted to grow my career in the aviation industry and felt there was a need to start from a broader scope.  
 I picked up my Amadeus and Galileo reservation knowledge during this period. After my training and service, I gained employment with another agency, and this was where my career officially started. After 3 years, I gained employment with Atlas GSA Ghana Limited (operating as APG South West Africa) as the sales manager for Asky Airlines and promoted to Business Development Manager for the same company after 3 years in my position as the Sales manager. 
HOST: Ebenezer, the program at CCTU must have been tourism and hospitality, and not strictly tourism, is that right? 
EBENEZER: Yes, it was tourism and hospitality but was more tourism related than hospitality. We did courses like Menu Planning and Hospitality Management which are hospitality courses but majority of them were tourism courses. 
HOST: I see. These days I see a wide variety of options in Property Management Systems. Is night auditing still relevant?  
EBENEZER: Yes, night auditing is still very relevant because there is still a lot of checks and reconciliations to be done during the night no matter the type of Property Management System the hotel uses.  
Before the night run to close the day, the night auditor checks all postings in the system done by both Front Office for room charges, (both cash, credit card and cheques) payments, the Food and Beverage postings for food orders and payment as well to correct all errors and do the necessary adjustments in order to have an accurate revenue report for the day.  
Without any hesitation, I would confidently say the Night Auditor is still relevant no matter the type of Property Management System is used. 
HOST: How would you distinguish a Front Desk Agent from a Front Desk Executive? 
EBENEZER: The Front Desk Agent and Front Desk Executive are virtually the same positions. Both have the core mandate of checking in, checking out, handling telephone calls and maintaining the front of house. Companies use different terminologies to attract potential employees. I believe the main focus should be on the job description rather than title. 
HOST: What does it take to achieve a career growth (front desk agent to front office supervisor to duty manager/departmental trainer) within a relatively short period? 
EBENEZER: For me, the answer is hard work. I had to put in a lot of sacrifices while I did not even know what was ahead. I had attended various online and classroom trainings sessions such as: Hospitality Courses on Lobster Ink (online), I completed a 9 –Module E-Supervisory Training (classroom), the General Manager Master Class,  as well Train the Trainer (a special course for Trainers).  
Aside all these, I was very dedicated to my work and continuously got more positive reviews from guest over the years. I would say that I always prepared myself for the next level ahead and that encouraged me to go the extra mile at all times and that made me readily available anytime promotion came my way. This growth in the last four years happened under two different Front Office Managers. 
HOST: Thank you Ebenezer. Ransom, Tell us about your nomination for the 40 under 40 awards in the aviation category 
RANSOM:The Forty under 40 Award is to identify, honor and celebrate a cross-section of the nation's most influential and accomplished young business leaders under the age of forty spanning a wide range of industries. These accomplished young business leaders are expected to be committed to business growth, professional excellence and community service and should have risen up the ranks of their companies at a relatively young age. 
The aim of the awards are to recognize and celebrate 40 emerging leaders under the age of 40 who demonstrate visionary leadership; or have impacted their industries through their exceptional leadership. Specifically, the awards seek to: 
Identify projects and individual achievements that have enabled young achievers to set themselves apart from their competitors;
Identify young Leaders across industries in Ghana who have produced clear and compelling value, return on investment, and other relevant results for their companies; 
Encourage our upcoming youth that excellence and success can be achieved at a very tender age. 
HOST: Alright. Now let's all go back to the Tourism Department of CCTU, describe its impact on your career success. 
EBENEZER: My success story as a hotelier would not be complete without talking about Cape Coast Technical University (CCTU).  The Tourism Department. The Department of this institution groomed me to become the successful hotelier I am today. The department has amazingly dedicated and highly selfless lecturers who would go outside the box to give their best to their students. You will hardly find these types of lecturers in many institutions. They made the department a practice-oriented one with all the presentations we had which I benefitted immensely. In no particular order, I would like to mention and commend Prof. Owusu Mintah, Mr. Michael Kissi, Mr. Michael Opoku Sarpong, Mr. Godwin Slonimpah, Mr. Albert Ayia-Koi, Mr. Franklin Dacosta and Mr. Ato Anaman for their tutelage and support during my HND program as a student and as well during my National Service as a Teaching Assistant. I would also add that the support of and inspiration of Mr. Victor Agbo and Mr. Boadi Afram who were our two Teaching Assistants while I was in level 200 is one I could not be more grateful for. 
RANSOM: I will describe the impact of CCTU on my career success as follows: 
Studying in CCTU has enhanced my critical thinking skills 
It has enhanced my research skills 
It has aided my communication and report writing skills. 
It has given me a clear direction and shaped my career. 
HOST: Both of you managed to take time off your busy schedules to make this feature possible. Thank you so much.