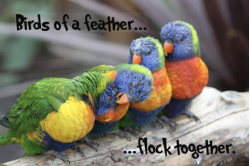 Are you a friend of nature? Nature, as in "natural environment"; animals, birds, rocks, forests, floral plants, waterfalls, beaches, and in general, areas that have not been substantially altered by humans? And in which way are you protecting, preserving, conserving or promoting nature?
This GHATOF member whom I am having you to focus on this week caused me to venture out and in this feature, I share my discovery of the member; Akrofo Human and Environmental Resource Development Centre (AHERDC). I know… it's a mouthful… and you must be wondering exactly what it does and why it's posturing under GHATOF. You are not alone, thus my invitation to host Rev. Dr. Elias Asiama, the Chief Executive Officer of AHERDC.
The Akrofo Human and Environmental Resource Development Centre (AHERDC) is a multi-cultural, non-governmental organization located at the District Capital of Jasikan-Buem Community in the Volta Region of Ghana. It is aimed at protecting the environment and conscientizing and consciously reeducating indigenous people on how to use the environment to their benefit without destroying it.
HOST: Welcome to ghhospitality.net, Rev. Dr. Elias Asiama. I've done quite a bit of reading around AHERDC. You have a concept of an ecological garden after the Garden of Eden? Kindly give us a better understanding of this concept.
GUEST: It is, without doubt, a leftover of the Eden garden mentioned in the bible. The park holds a good number of trees, species of high medicinal value. Akrofo offers a varied number of plants, birds and other rare creatures which requires some extra interest and skills to discover or identify.
HOST: You seem to have about 7 distinct themes within the Eden garden concept; Ecological Bank, Herbal Garden, Geological Presence, Pharmaceutical Plant Centre, Eco-Tourism Example, Cultural Heritage Reservoir, Centre for 'Conscientization' and Re-Education. Which of these are in their most developed phase to be appreciated by the general public?
GUEST: All these 7 concepts exist at the site however the herbal medicine (plants) are most advanced and pronounced.
HOST: How have you benefited from GHATOF?
GUEST: GHATOF has opened up the Akrofo site by giving me a larger platform to share, advertise and promote the Akrofo ecological park better.
HOST: I understand a five-year stay in Germany influenced the establishment of the center. Could you share a bit of your story?
GUEST: Akrofo Human And Ecological/ Environmental Resource Development Centre (AHERDC) was established in 1998 as a result of the realization that Ghana and particularly Buem was losing its natural resources at a highly detrimental rate. While in Germany, I realized, Germans were consciously doing interventions in the environment and ecology which in spite of the cost involved did not deter them from doing so! My five years stay there confirmed in me the realization that Man was created to be a good steward not only to spiritual things but also to creation and to the promotion of wellness and peace. I was motivated and encouraged to consider how best I could contribute to the promotion of Ghana's rapidly dwindling biodiversity caused by human activities propelled by ignorance and poverty.
HOST: In relation to agriculture my understanding is you organize workshops to equip individuals to start their own agro-business or agroforestry business. Do you have a specific area of specialization?
Agriculture
GUEST: Yes!!! Fish farming, raising herbal medicine, nurseries for interested person.
Ecotourism
HOST: You have an Eco-therapy Centre. Do explain what this concept is.
GUEST: Eco-therapy is a union between the ideas of eco-psychology and psychotherapy. Fundamental to Eco-therapy is our connection to the natural world and the environment we live within. Eco-therapy uses a range of practices in order to help us connect with nature and ultimately with our 'inner' nature.
You`ll be thrilled beyond imagination about the use of plants on a 10-hectare piece of Land purposely preserved for you. There are plants that deal with cholesterol problems, gout problems, hepatitis problems etc. The power of fauna and flora in treating strange diseases is becoming more and more real today.
HOST: I see. I also read about Akrofo Ananse huts. You seem to have woven Ananse, the Ghanaian master storyteller, into your eco-tourism theme. Describe what happens there.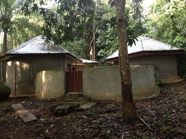 GUEST: There are actually 3 huts: First is Ananse village. Second is Ohinto village. Third is Jesus Christ village. These 3 are together. Ananse stories are recited and enacted at the Ananse huts. This is the place to know the stories and cultures of Buem which are becoming extinct.
HOST: Wow, interesting! I also took a particular interest in the wide variety of birds at the park.
GUEST: Yes, Akrofo harbours over 100 species of birds. These birds include the following:
Some of these birds are easily seen whilst others are well camouflaged, this makes Akrofo a great place for bird watchers.
To insect lovers Akrofo's ecology has over 1000 species of insects to be discovered through the forest grounds, under the leaves, on the trees; insects are literally everywhere.
To farm lovers, Akrofo has an Animal Farm. With rabbits, a fish pond, ducks, geese and pigs.
And for those who don't mind getting their hands dirty, Akrofo has many plant nurseries where one can help plant trees and herbs to help the ecology.
HOST: There is so much more Akrofo offers. This feature I guess would serve as a teaser for an exploration of Akrofo. Thank you so much for your time.
Contacts

WEB ADDRESS: www.lewefakro.com
Rev. Dr. Elias Asiama
Tel Number: +233 208192056 Email: [email protected]
Facebook: @Elias Asiama YouTube: @Elias Asiama
A Book Launch Event
Title: TOUR GUIDING: The Ultimate Guide To Theory & Practice
Authors: Cosmos Sracooh & Kwaku Passah Snr.
Date: Wednesday, 1st December 2021
Time: 3:00pm -5:00pm
Venue: Accra Tourist Information Centre (ATIC), Liberation Road
An easy to read and learning resource packed with top tips and useful advice from two of our own professional experts.
Don't miss out on this book launch!