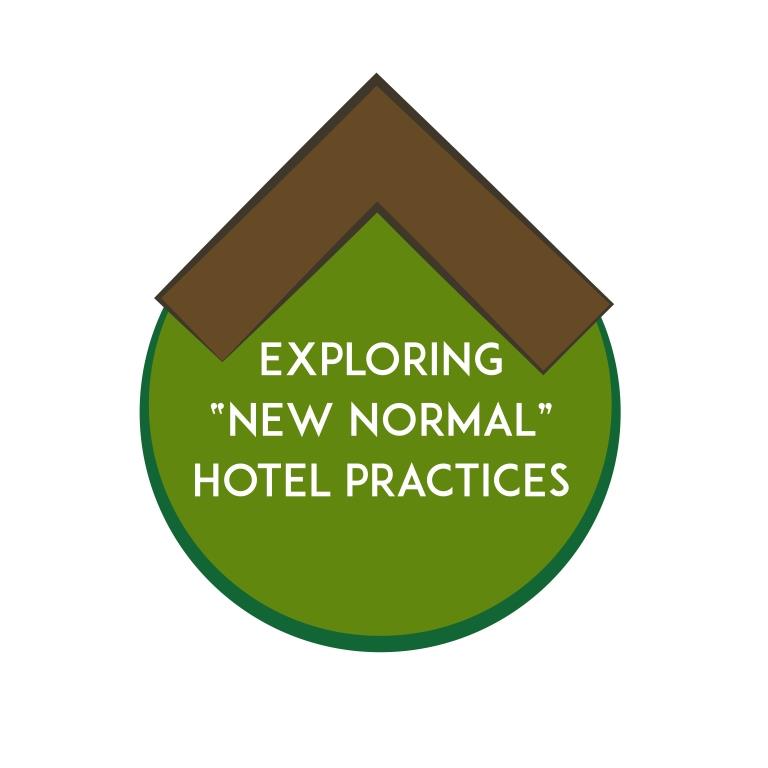 We are on an expedition, looking out for new normal practices in the hotel industry, in the face of a pandemic which has impacted on every sphere of life, globally.
We began the 'expedition' with small hotels; hotels with guestrooms below 50. Currently we are exploring new normal practices in our bigger hotels; hotels with more than 50 guestrooms. Such hotels usually have fully fledged departments, depending on their star rating.
In this article, our expedition is focused on hotel security operations. This is a department, where no matter the size of the hotel, however small, or low the rating, budget or five-star property, a serious hotel investor or management cannot afford to ignore!
We have learned that hotel security covers two major subjects; assets and people. We have seen that the 'assets' relate to all that makes up the real property of the hotel which by the way, includes the hotels' reputation and good name- we didn't indicate these elements, earlier. The aspect of security that deals with people takes into account personal losses of guests, employees or others and their safety from potential hazards viz fire, disturbances etc.
What has necessitated this expedition? It is the coming of CORONAVIRUS and the declaration of it causing a pandemic!
If you have just joined the trail, you have missed our 'first mountain peak', maintenance-engineering. We have made progress in reaching this second peak, security. It's route, to me, is an intricate web.

The coronavirus; we don't see it with our 'naked eyes', but we have all been alerted on its characteristics. It has become the reason to change our behaviors, with some of us adopting radical changes in our lifestyles. What changes should we expect in our hotels?
In hotel 'language', the virus is an 'intruder', an 'undesirable', an unwelcome guest. It has no legitimate reason for being in any hotel but unfortunately it tags on to people; people who may be in the hotel legitimately.
Could that be the reason hotel security has been given direct responsibility of it? What does security operations have to do with health issues? These and many more, are the questions I am eager to ask our Guest on the platform today.
Meanwhile, permit me to step beyond our borders, but still within the world of hotels, to check out how this 'intruder' is being handled.
"Coronavirus patients with light symptoms arriving to stay at several Tokyo hotels get a lift from a pleasant surprise – a robot greeter in the lobby.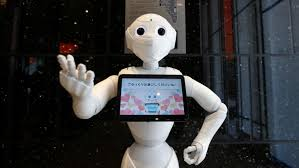 "Pepper" wears a protective mask, and stands waiting to welcome visitors. "Pepper" speaks. It says, in a perky voice. "Please, wear a mask inside, I hope you recover as quickly as possible.
That was a side attraction.
HOTEL SECURITY OPERATIONS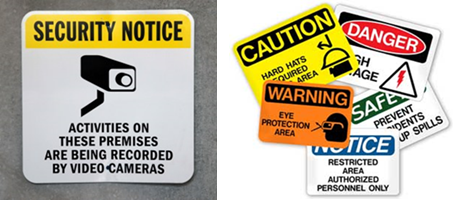 Every hotel has the moral and legal responsibility to protect their guests and their properties against threats posed by human beings with a conscious intent to harm them.
In Part 1 cont. we learnt that the department shares a common interest of protecting the hotel's assets with the maintenance-engineering department. We learnt that while maintenance-engineering department is concerned about the value of hotel assets the security department is concerned with the safety of hotel assets. Our Guest on the platform is the Director of Loss Prevention in one of the country's topmost hotels. He is willing to take us through the rest of the trail, answering salient questions on the operations of security in ensuring the safety of people (guests, visitors and personnel).
HOST: Thank you for accepting to come on this platform. We are eager to hear from 'the horses own mouth' all that is involved in hotel security operations ensuring that hotels do not become a breeding ground for the coronavirus, knowing that hotels are open to the public. But before we get to the 'meat of the matter', what does the job title, 'Loss Prevention' mean in the hotel world?
GUEST: 'Loss Prevention' looks at the health, safety, security of guests and associates, assets and the environment therein. One of the core responsibility of any Loss Prevention personnel is to identify and analyze an existing or potential risk, take proactive measures to eliminate it or reduce the severity and frequency of such risks or hazards.
The complex nature of the job of 'Loss Prevention' requires that all hotel staffs are also conscious of their surroundings which therefore becomes the duty of Loss Prevention (the department) to train and educate all hotel staffs.
We ensure that assets are protected against theft and fire, create a robust access control procedures, be everywhere in the building at all times through our CCTV monitoring system, post manning by security officers and patrol patterns.
We are customarily trained and certified to carry out first aid activities, liaise with the local law enforcement and the government agencies for extra support when needed thus in case of uncontrollable fire, bombings and active shooter incidents.
HOST: For the sake of our readers, who do you refer to as 'associates'?
GUEST: 'Associates' are our staffs.
HOST: Some hotels give titles such as 'Security and Risk', 'Safety & Security', 'Security and Loss Prevention' to the department. Are these just semantics or the hotel is emphasizing an aspect of security operations?
GUEST: All the titles mentioned have the same meaning, and that is to prevent loss.
HOST: Many who are not too familiar with the intricacies which go on in hotels tend to underestimate hotel security operations. Kindly briefly introduce to our readers, what hotel security operations involve.
GUEST: The primary objective of hotel security operations is to protect the guests, hotel employees and the property.
This is achieved by conducting patrols, searches on all persons and vehicles coming into the property according to the threat condition requirement of the hotel, monitor CCTV Cameras and keep constant communications through the radios, assist guests by addressing security concern issues ranging from safes, door lock systems and security briefings during meetings and events.
Security also conducts emergency evacuations in case of fire or natural disasters, ensure access is properly controlled and all unwanted persons escorted out of the property. In all we have to operate firm and be hospitable.
HOST: I have often pictured hotel security operations as an intricate 'spider web', and perhaps a 'no go' area for me. Is it as complex as I think?
GUEST: It is a broad area of work which requires not only a single person to perform. A well-structured security operation relies on team work. Every one of the security personnel performs his or her assigned duties and at the end of the day, it all contributes to achieving our primary objective.
You should join the Security or Loss Prevention team, because at the end of the day, you get to learn everything about health, safety, security and the environment.
HOST: I will think about that, if it's not too late for me. Having worked in hotels, it can be very hard to keep track of people coming and going in hotels. Busy hotels have countless guests, and it can be difficult for employees to know each guest. Additionally, guests might have visitors that personnel won't recognize. People who are not resident in hotels also patronize public areas like the restaurant or bar; all these add to the list of faces you'll see in the hotel. With all of these different faces, it can be rather challenging to tell who belongs there and who is an unauthorized visitor. However, I understand it is possible if one develops a sixth sense. What is that sixth sense?
GUEST: The sixth sense usually is our perception or intuition which helps us to identify or notice things that on the ordinary we wouldn't hear, see, taste, feel or smell.
Mostly this sense is developed through experience. In most hotels, associates are found in uniforms with name tags, contractors and third parties are also given some identification tag. Access to guest rooms, elevators and guest floors are secured with electronic keycards. Guests expecting visitors are supposed to come meet them at the lobby and if they wish take them to their guestrooms themselves.
Security officers at the public areas are usually able to differentiate between guests with keycards who are able to access the floors and other walk-in guests.
HOST: Handling keys and key controls in hotels can be a nightmare. Should the Ghana Tourism Authority insist on all hotels using electronic keys or what is the current trend?
GUEST: The electronic key undoubtedly is one of the best keys systems currently. It is very crucial guest room door locks and high profile offices be fitted with e-locks. With the electronic doors, all access can be read-out, the year, month, date and time of entry or exit.
One important thing to note also is that guest keys should be separate from operational keys i.e. color and or shape.
With the control of keys, it is highly recommended that the key be segregated into structures such as:
Grand master
Master
Sectional
Individual
With this you are sure to know which key level each operates and the type of key to pick up during emergencies.
Name the keys according to the location, keep the keys arranged on racks and usually have a secured single key as a backup key. Logs of signed in and out of keys should be maintained and audited daily to help track the whereabout of a key at a particular time. It is easy to handle keys when you have it properly structured.
HOST: Would you think smaller hotels are compromising on their security in the absence of the above measures?
GUEST: Yes, as most of the minimum measures even are not observed
HOST: Wow! What are the some of the common security risks in hotels?
GUEST: Fire and safety emergencies such as slip and fall, security issues such as unwanted visitors, acts of theft by or against hotel guest, workers and visitors, parking area theft, intoxicated guest and public disturbances.
HOST: I was oriented into believing that everyone working in a hotel (all personnel) is security. What are your views about this?
GUEST: Yes, there is a common slogan "see something say something" this means we should be aware of our surroundings and report suspicious incidents whenever we come across.
In workers orientation programs, workers are taken through security curriculums, others are also selected from each department and given advance training as wardens. These trainings involve first aid, CPR, emergency evacuations, combating fire outbreak etc.
The second half of the article continues next week, focusing on the safety function of the security department.
My personal observations
Working in a hotel provides a whole range of new challenges. The first challenge has always been ensuring that all who come into the industry gain an appreciation for the industry and see how each fits into the big picture-the hotel world!When it comes to security operations, considering the above discussion and observations about general hotel security operations in this country, there is a lot to be done, in respect to training.