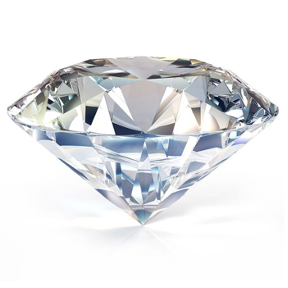 LOOK CLEAN… SMELL CLEAN… FEEL CLEAN…
Until I started inspecting hotel rooms and trying to help room attendants understand how clean a hotel room must be; that guestrooms are expected to be so clean that guests should think they are the first-ever to sleep in their respectively allocated rooms, I didn't think training room attendants in housekeeping cleaning practices should be challenging.
Generally, we all seem to think that 'cleaning', the main and basic activity in hotel housekeeping is a simple task. However, it was this very assumption, that 'cleaning' is a simple task and that it is among the daily chores for most people, which created an albatross around my neck. I had to devise an approach to communicate cleaning in hotel housekeeping more effectively!
This is my way of winding down with the series on Excellence is…, which has been running since 24th of February. Discussions will however continue to maintain the tone of excellence in the new series coming up soon.
'Excellence is…series' began with teasers on 'housekeeping'. It was made clear that effective housekeeping is an ongoing operation and that housekeeping goes beyond cleanliness. Cleanliness, the major aspect of housekeeping, is the focus of this write up.
Why the image of a diamond? I, myself had to learn more about this gemstone since I'm nowhere close to calling myself a gemologist, jeweler or a goldsmith. I discovered many interesting facts about diamonds. Among the most obvious is its sparkle clear look! Diamonds are described as 'brilliant and clear stones', 'transparent' and 'clean' stones.
Hotels are classified according to the hotel size, location, target markets, levels of service, facilities provided, number of rooms, ownership and affiliation etc. Besides these classifications, hotels are often classified with the Star, Diamond or Crown system, depending on one's geographic location. Most of us are familiar with the Star system, since that is what Ghana uses.
'The AAA (American Automobile Association) Diamond rating system is the only rating system that encompasses the U.S., Canada, Mexico and the Caribbean.' – Travel Pulse
My story unfolds:
Charles, a hotel public area cleaner I was working with was tasked to clean a rather large space of an open restaurant which also led to the spacious reception lobby of the hotel. It was a terrazzo-finished floor. When I met him for inspection, he was beaming with smiles and he had sweat running down his face early that morning, about 6:30am! Charles had come early enough to work; worked hard and had completed the task assigned him just in time for the day's inspection. He wanted to impress his new Supervisor.
With very high expectations, this young American-trained hotel management professional was very disappointed to see several large patches of stains on the floor (thinking about it now, they were at a relatively small area) and did not mince her words drawing Charles' attention to them. His reaction was abrupt and very emotional…'Oh Mrs. (Supervisor's name)'!
Touched and feeling empathetic, I asked him to bring the cleaning tools he used. It was an aged local broom; more like the shorter broom in the first image below.
'Do you know why this area doesn't LOOK clean', I asked, pointing at the patches of stains, similar to the second image above.
'But I swept it', was his defensive response.
Still in my empathetic mood, I said calmly, 'we can remove these stains if we use water, scrubbing brush and soap. We will need a floor rug or mob.'
Charles brought the cleaning items I requested for. Within 15 minutes he successfully removed what I suspected were stains caused by alcoholic beverages.
Together with Charles, we agreed that cleaning was not just the act of sweeping, mopping, or scrubbing. After carrying out cleaning tasks the place must LOOK CLEAN; free from dirt, marks, or stains. As I worked with Charles and other housekeeping personnel we saw the need to enhance the above definition. A place may still not LOOK clean if items are not well arranged neatly or orderly.
A space LOOKING CLEAN is free from dirt, marks, or stains and items in the space must be neatly arranged and not cluttered.
Have you entered a hotel room and met with a musty/damp smell? There are many other sources of bad odors in hotel rooms. If all our efforts are focused on making a room look clean as understood by the above definition, but it smells musty or stale or having other odors, it would fall short of guests' expectations! Good first impressions to hotel guests gives them numerous assurances which is exactly what hotel owners want to give their guests.So guestrooms must not only LOOK CLEAN, they must SMELL CLEAN!
Our understanding of 'clean' was upgraded to 'LOOK CLEAN…SMELL CLEAN'!
Thanks to exposure to hotel room inspections! Soon after the above upgrade we realized it is possible for a hotel guestroom to LOOK CLEAN and SMELL CLEAN yet have a guest complain about the cleanliness of the room!
You have been checked-in to room 103. It looks clean and smells clean but upon going to the washroom you observe the sink is wet and there are drops of water on the toilet seat. Your confidence level in checking into that clean room drops. Why? There is a feeling that the place has been used! The room does not FEEL CLEAN! There are other signals which does not make a room feel clean; a cockroach (dead or alive), millipedes, ants etc., the room will not FEEL CLEAN!
A clean hotel guest room must therefore LOOK CLEAN, SMELL CLEAN and FEEL CLEAN!
The recent pandemic of COVID-19 challenged me to consider upgrading my long standing definition of how 'clean' should be understood by everyone concerned with housekeeping.
How about this? LOOK CLEAN… SMELL CLEAN … FEEL CLEAN and SANITIZED SAFELY!
Look out for next week's article for how my encounter in another hotel department added a twist to the definition of 'clean'!
Riddle for the week: While I was going to London I met a man with 7 wives, 7 sacks, 7 kids and 7 cats. How many were going to London?
Solution to last week's riddle: Give it food and it will live; give it water and it will die. Fire