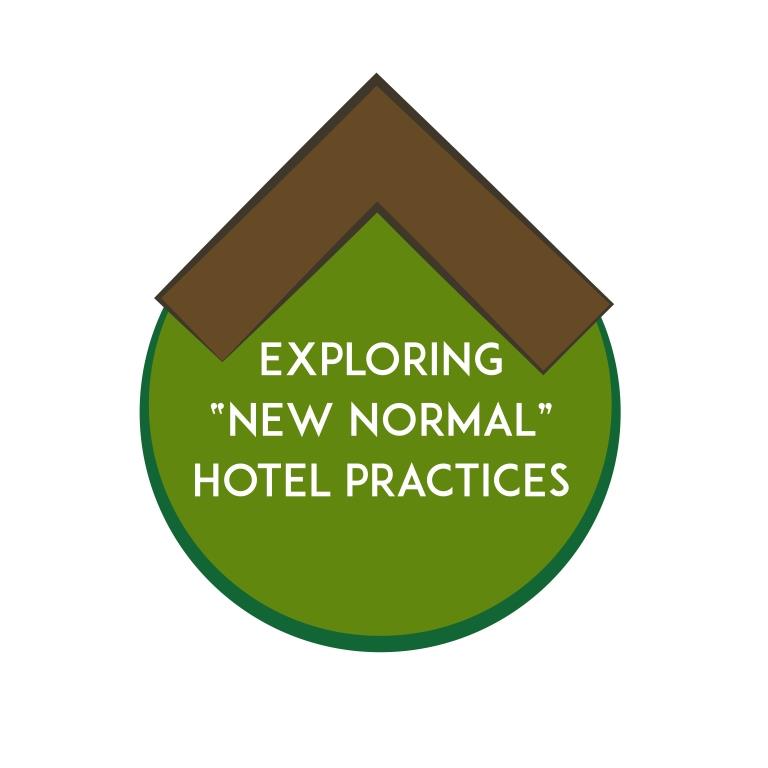 Just trying to 'nose around', I am finding out that while a number of hotels are making frantic efforts to convince the general public about being safe, some guests and visitors are becoming more and more relaxed about observing the covid-19 protocols.
The conversation with an Executive housekeeper last week gave us much information; so much that a reader described it as 'encyclopedia'! Indeed, the purpose of these interactions is for as many as want to utilize the information shared, to enhance our tourism related facilities. And with housekeeping, the bonus we get is, we can pick up tips for our individual houses!
Our interview continues:
HOST: I have been considering room status codes:
OCC – Occupied VC – Vacant & Clean VD – Vacant & Dirty
OR – Occupied & Ready OC – Occupied & Clean OD – Occupied & Dirty
CO – Check Out OOO – Out of Order
DND – Do Not Disturb VCI – Vacant, Cleaned & Inspected
Is it likely the industry would come up with new codes, considering that checkout rooms are being left for 48 hours before another guest uses the room? Could CLEANED & DISINFECTED or CLEANED & SANITIZED be incorporated in room status codes for housekeeping?
GUEST: Yes, most likely; presently, what happens now is, as soon as a guest checks out, we designate the room into one of the following status:
VD NO ENTRY; When a guest checks-out, the room is left for 24 hours in the case of suspected cases.
VD FUMIGATED; pest control needs to fumigate rooms for 48 hours after checkout.
DISINFECT, CLEAN AND SANITIZE
INSPECTED -ROOM READY AND SANITIZE
HOST: So, VD NO ENTRY would be interpreted as VACANT, DIRTY, NO ENTRY; VD FUMIGATED, as VACANT, DIRTY and FUMIGATED and the rest are straight forward. I will watch out for these in our hotels.
 Before the pandemic set in, on the average, room attendants were expected to clean 16 rooms for morning shift and 30 rooms for evening shift if turn down service is provided. The industry uses standard averages of 45 minutes for a checkout room, 20 minutes in a stayover room and under 15 minutes in a vacant room. What changes should we be expecting in relation to these?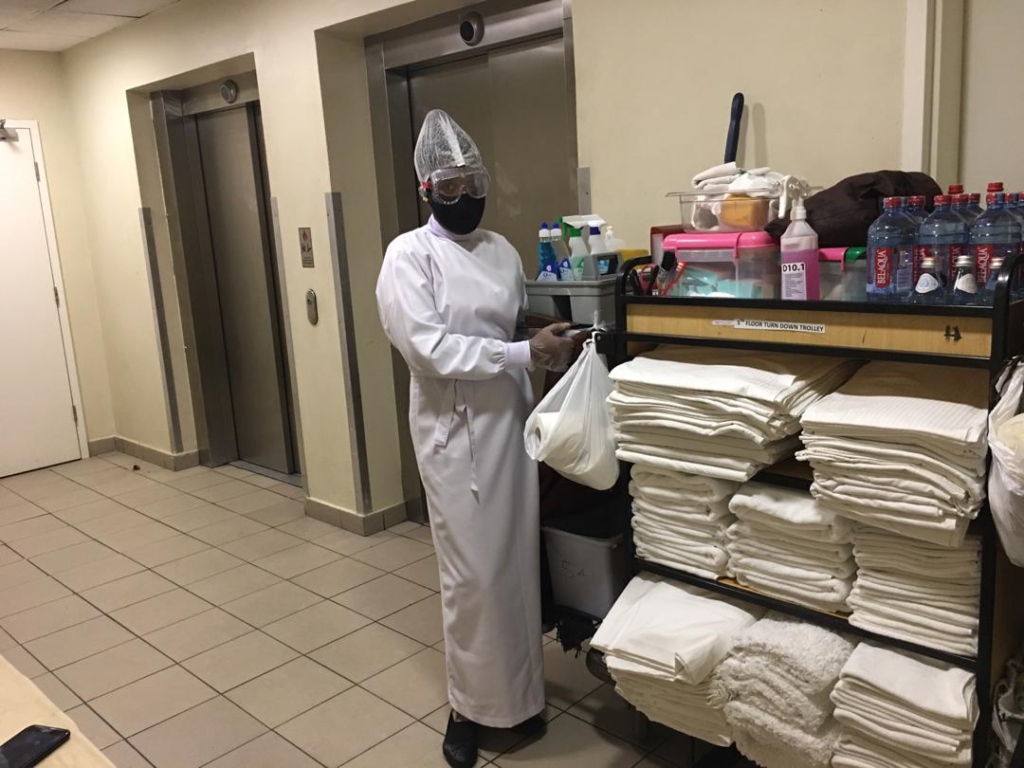 GUEST: All guestroom cleaning service times have been adjusted; an extra 15-20 minutes has been added for disinfecting and sanitizing. As stated earlier, new standard procedures are to be followed to make sure our guests are safe and comfortable.
After observing 48 hours of which fumigation is done, a guestroom needs to be stripped of all linen and room amenities; new linen and new amenities are brought in. Used and unused amenities are removed and replaced with new items.
After cleaning, guestrooms are disinfected and sanitized again; key high touch areas are disinfected.
The hotel ALLSAFE labels are then placed as a seal on guestroom doors.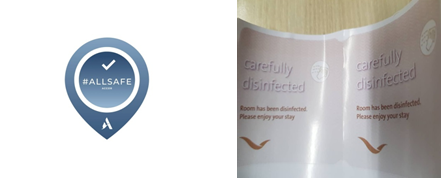 HOST: Wow! Impressive.
Extensive Public area cleaning is usually carried out at night or at dawn when there is very little movement in hotels (at least during my time). Guests hardly saw these areas being cleaned, so they experience the 'magic' of always seeing clean public areas of hotels without seeing cleaning being done. Now that hotels are wanting to convince the public about their cleaning practices, would hotels be having their cleaning activities more visible?
GUEST: We still maintain the heavy-duty tasks e.g. scrubbing, mopping, window, heavy drapes, main lobby scrubbing, front entrance car park, fountains, and cleaning chandeliers at night. However, the disinfecting and sanitizing activities are done throughout the day, thus visible by guests. These include:
Checking and replenishing soap dispensers, disinfectant gel dispensers and restocking paper towels.
Monitoring the cleanliness of public area washrooms.
Disinfecting high touch areas; door handles, hand contact areas, switches, toilet seats, flush (flush button), splash wall, (male urinary bowels, the walls around it where the males stand and touch), trash bins and water taps.
HOST: Thank you so much for your time and the detailed information you have generously provided.