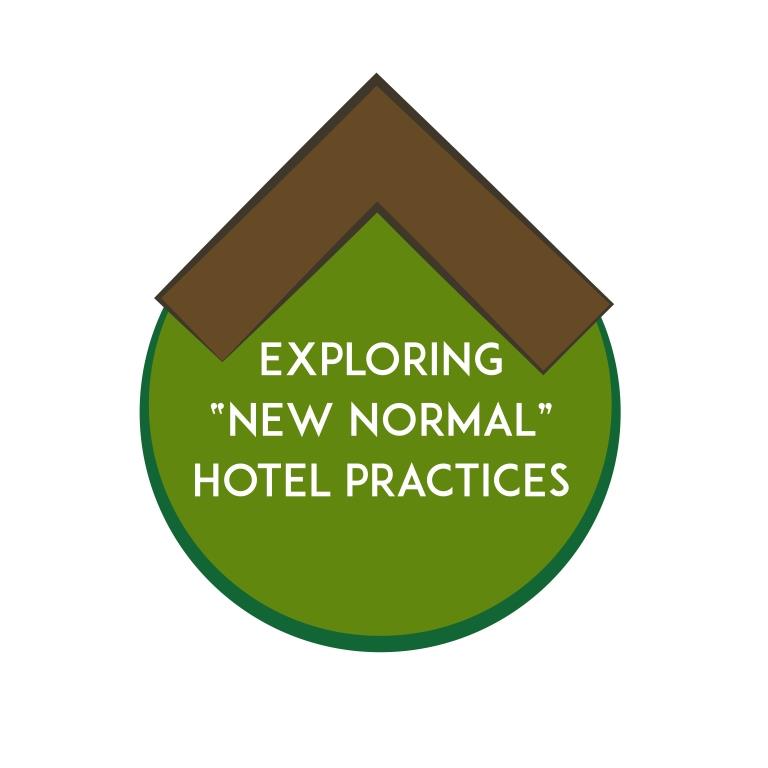 Comme-ci Comme-ça hotels and restaurants Ltd, is located in Bolgatanga in the Upper East Region of Ghana. It's a family owned business, started by Mr. Harry Edward Naabomo Gandaa who later became Naa Naabomo Gandaa IV. It was officially opened on March 28, 1987.
It started as a restaurant only, until 1997 when the accommodation bit was added. It's a 1-star hotel with the following facilities:
Open air summer hut restaurant with a seating capacity of 100
Bar with a seating capacity of more than 100
Open space for outdoor events with a capacity of up to 500 for weddings, parties e.t.c.
A children's park
Conference room with a capacity of 100
Meeting room with a capacity for 20
10 guestrooms
A pool bar and night club were due to be opened to the public in April this year at Easter, but coronavirus pandemic changed our course.
The hotel should have a staff strength of 32 at full capacity but because of the slow pace of business for the past few years, it has maintained a staff strength of 28 and 3 retainers for plumbing, electricals and air condition services.
My Guest, Ms. Ellen Gandaa, is currently the CEO of the company. She's been working in and out of the hotel in various positions since 1996. She started as a waitress, did cashiering and rose through the rungs to General Manager position.
She holds a Diploma in Public Relations and Advertising from GIJ (Ghana Institute of Journalism), a Degree in Hospitality management from GIMPA and various certificates in Tourism and Hospitality from HOTCATT, among others.
HOST: You are welcome to the GH-Hospitality platform. It's been ages since I went to Bolga (Bolgatanga). How are hotels doing in the midst of the pandemic?
GUEST: You will be surprised to know that Bolgatanga now has over 80 hotels and guesthouses – 1, 3-star, 3, 2-star and a quite a number of 1-star hotels and guest houses. I believe that each was getting its fair share of the market until the pandemic.
HOST: Wow! Good to know about the development of hotels in the region. Now, let's zero in on Comme-ci Comme-ça. I know of one hotel bearing the name. Do you have others or do you intend to open others…considering the name "Comme ci Comme ca Hotels and Restaurants Ltd"?
GUEST: I'm not sure what my Dad's intention was, but that is the registered name at the Registrar Generals office.
HOST: At what point did you decide to close the hotel during the pandemic and why?
GUEST: We didn't deliberately close down our accommodation facility at the time that we did. Whilst we were contemplating shutting down the accommodation around mid-March, a Canadian guest lodging with us got sick and had to be admitted in a hospital. This was at the peak of the cases being recorded in Ghana. It created a scare. Fortunately, after tests by the hospital and the GHS (Ghana Health Services), it was not COVID-related. She recovered early enough to return to her home just before her country's closure of its borders.
A booking from a group of Canadians who gave us 100 % occupancy for 3 weeks had to be cancelled. Even though they had arrived in Ghana, they had to return to Canada because their country was closing its airports. It was under these circumstances that we took the decision to close down. We eventually only resumed operating the hotel in July.
HOST: Reported cases of the coronavirus infections are increasing yet you chose to resume operations. Why?
GUEST: We believe that we had now understood the situation and would be in a better position to manage an unlikely occurrence on our premises. Remember that the restaurant continued to operate. It was never shut down.
HOST: I see. Now that your rooms are available…anyone visiting a hotel these days would want to know not only how clean the hotel is, but also how safe. Thinking aloud for guests, they may be wondering if there will be a likelihood of picking up any virus or illness from the hotel. Considering these concerns, what efforts did you make before re-opening your doors to the public?
GUEST: As I said earlier on, the restaurant was still functioning, taking into consideration the safety protocol procedures.
HOST: Alright. Should I be taking a walk through Comme Ci Comme Ca, that is, around the premises, what should I expect to see which was not present before the pandemic?
GUEST: The restaurant tables have been rearranged, taking into consideration physical distancing. We have many more Veronica buckets at vantage points of the premises. Hitherto, the Veronica buckets were only around eating places. Now we have some placed at the entry points and at the frontage of the reception. Staff will be seen wearing face masks. We no longer use table cloths because tables are sanitized before guests are seated and after they leave.
HOST: You had an indoor and outdoor restaurant, if I remember right.
GUEST: We do not have an indoor restaurant anymore. However, when we have a pre-arranged program, we can create a dining area indoors, upon request. The indoor restaurant you know of was not being well patronized. It is now used as our big conference hall. Most guests enjoy the natural air.
HOST: Considering the guestrooms, what new procedures have you integrated in checking-in guests?
GUEST: Nothing has really changed.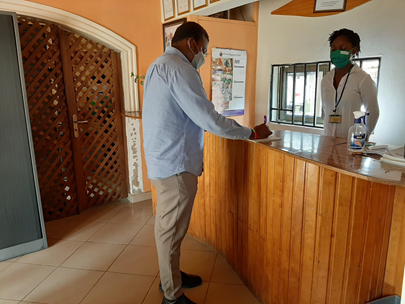 HOST: I know you indicated earlier that face masks are required and that a Veronica bucket has been placed at the entrance to the reception. Do you see the need for some additional innovative operational practices to become your 'New Normal'?
GUEST: Checkout rooms are allowed to stay 24 hours before cleaning is done. Long stay guests who need cleaning are given linen to do the laying themselves if they insist on staying in the same room. We encourage them to move into clean vacant rooms if we have any available and then we wait for 24 hours before we clean their previous rooms.
HOST: How do you intend to handle guests who are compromising with the protocols you have put in place?
GUEST: Fortunately for us, most of our guests are repeats and we explain the protocols and our new procedures to them before their arrival. For walk-in guests, we also explain the protocols and the new procedures to them, helping them to understand that the measures being taken are in both our interests. So far so good.
HOST: How many staff are you working with now? How do you ensure that they don't carry the virus from home to their respective work areas?
GUEST: We still have the full compliments of staff. Most of the staff are at the Food & Beverage department. Apart from the formal meetings with staff to discuss the pandemic and associated safety hazards on a daily basis, we almost always find ourselves informally educating individual staff members on the reality of the pandemic and its ramifications; not only on the individual but the effects on our families and most importantly the effect on our livelihood – the business. An infection by just one staff could mean the total closure of the hotel.
HOST: I really do appreciate your time with us to showcase the Comme-ci Comme-ça and the 'New Normal' practices. Wishing you all the best.