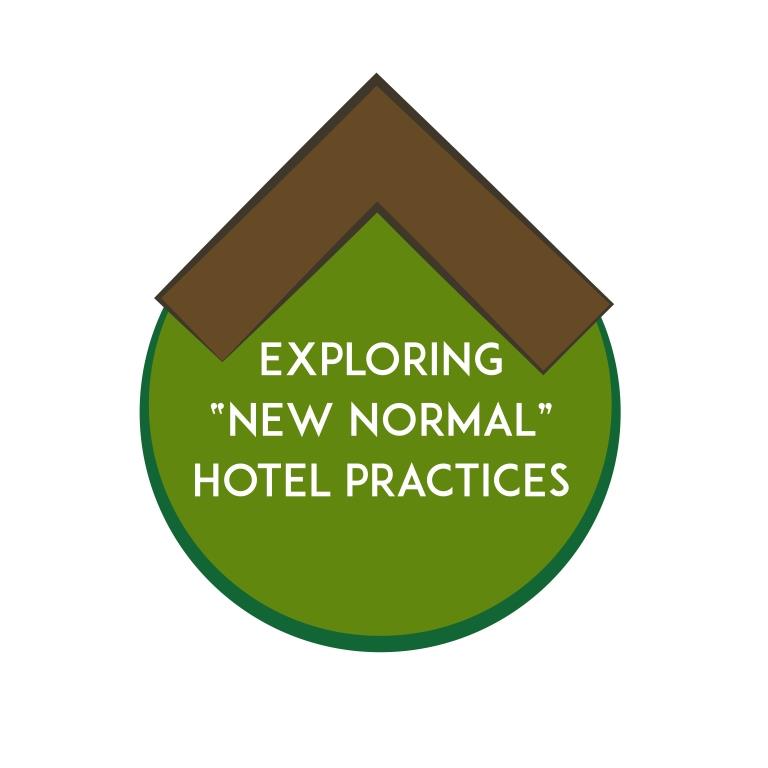 Food service is a whole drama! And the culinary part of the department is arts and science! Please don't allow your thoughts to take you to your local spot where you get your waakye, akple, omu tuo, tuo zaafi or fufu, because they don't present the drama I'm making reference to. This drama is in the food presentation and taste; it is in the style of service and accompanying professional service attitudes during delivery of the food and/or drink, as well as in the ambience/atmosphere created in the restaurant. All of these enhance your meal experience, making you take away lingering memories without a take-away pack!! Just take a glimpse of some illustrations.
Plate/Food Presentations

Come to think of it, the food service 'drama' should not be limited to fine dining. I once had a unique meal experience and the drama was focused on eating with your hand! I am told there used to be a restaurant around 'Circle', Accra, where the attraction was sitting on local kitchen stools around kitchen tables and now, I see artistic dining sets in some restaurants. See illustrations.

Below, customers are seated in small greenhouses eating lunch, following the pandemic. A challenge to our professionals to be creative and not use our current situation to deny our customers the pleasure of enjoying their food and drink.
The food and beverage service area is an area I worked briefly at. The positions I held were over short periods but quite varied according to the type of foodservice facility. My first job was at a large students' cafeteria; I was 'bussing' or cleaning tables; then I 'graduated' to restocking waiters' stations. Soon I was a food service counter assistant serving food behind food counters. I also worked as a restaurant hostess and a restaurant cashier respectively, soon after I graduated from school. All the above had their challenges but believe it or not, I found the hosting job most challenging. Cumulatively, I learnt some salient lessons; reading the restaurant floor, using the menu as a selling tool, reading the customer and reading the plate- all of which may be re-visited at appropriate times.
Jumping now onto our 'expedition train', what should we anticipate for new normal practices in respect to food and beverage service? Your guess will be as good as mine; but we will be hearing from the horse's own mouth. My guest, a food and beverage professional, has an interesting background, shared in my book, Careers in the Lodging Hospitality Industry in Ghana. He is the Food and Beverage Manager at Elmina Beach Resort.
HOST: This happens to be the last article for the year. We are closing the year and ending our 'discovery expedition' with your department, Mr. Feni. The impact of the corona virus on our industry has engaged us generally throughout the whole year. We are pleased to have you on the platform. How are hotel food and beverage service outlets responding to covid-19 pandemic in general?
GUEST: We can all attest to how hard the pandemic hit the hospitality industry. Food and beverage service outlets have no option than to adjust their operational activities to follow the new normal trend.
The staff strength in various establishments have been reduced drastically; only permanent staff are working and contract and casual staffs are called in when the need arises. Patronage has reduced, especially with fine dining. In our facility, take-aways are sustaining the F&B outlet.
HOST: Following global trends, I observe food servers are typically wearing masks and/or face shields which is also a common practice here. Elsewhere, I have observed the use of paddle-type objects to place the food on the tables from a greater distance. What should we expect of our servers when delivering foods in our restaurants?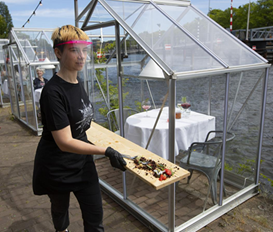 GUEST: There is the metal paddle-type used in different hotels to serve beef steak, while the wooden paddle-type objects are used to serve seafood, popularly known as seafood platter. It will be ideal to use paddle-type objects for ala carte dishes. It will be useful to consider this innovation here in Ghana. Generally, Food and beverage servers are expected to continue with the normal trend in service delivery, BUT, with little contact and observe the protocols strictly.
HOST: What other measures are being taken to ensure ongoing safety and cleanliness of food & beverage venues generally and in your hotel in particular?
GUEST: Patrons observe the hand washing-sanitizing and social distancing protocols. On entering a restaurant, you will be welcomed by a waiter/ress who will usher you to a table, observing the full protocols of the coronavirus pandemic.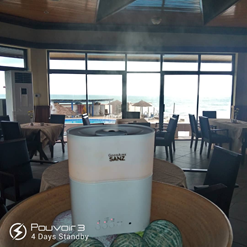 Our restaurant for instance has been fitted with an odorless air purifier machine, which uses chlorine tablets to purify the atmosphere, thus, making the restaurant a safe and anti-corona free place to wine and dine.
HOST: Are these measures also being considered in back-of-house areas of the food & beverage department?
GUEST: Certainly, upon entry into the resort, there is a mandatory temperature check of every staff on a daily basis; a Veronica bucket is mounted at the sign-in post for staff to wash their hands, before they go to their respective changing rooms to change into their uniforms. Staff wear their safety protocols and wash their hands again before entering their designated work areas.
HOST: With a reduced capacity and little to no human contact, I can imagine the dining experience is likely to feel a little odd. How are you mitigating this feeling?
GUEST: The feeling is really odd; waiters and waitresses are unable to give as much attention as required professionally to guests due to the covid- 19 protocols. Obviously, the guest understands.
HOST: What measures are being taken to ensure safety and hygiene during meetings and events?
GUEST: The same as the restaurant protocols, there is an odorless air purifier machine to purify the atmosphere within the conference room, thus, making the conference room a safe and anti-corona free place to have their conference / seminar with minimal number of people, considering the size of the conference room.
HOST: I have observed very few hotels have introduced digital ordering from web-based menus or iPads, to reduce the contact between servers and diners. Payments are contactless and restaurant cashiers are protected from customer contact by Plexiglass shields. Would you think these could catch on and become part of the new norms?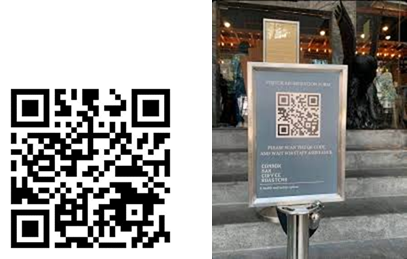 GUEST: I don't think they will become part of the new norm practices; with time, mask wearing e.t.c. will fade off. The introduction of digital ordering from web-based menus or iPads is exciting, but, it is not the best. The flair of being pampered or paying attention to the customer is undermined by such technology. I think vendors of various service related software applications are cashing-in and once we, the operators get hooked, there is likely to be escalation of the software applications which would eventually be transferred to the guest.
HOST: What other role is technology playing in service delivery from the time a customer enters the restaurant until he/she leaves?
GUEST: In my opinion, if we should depend completely on technology in delivering service, there will be a decline in patronage of our facilities. Some guests visit because of one or two persons/staff who make them experience a 'home away from home'.
Assuming you order from an iPad menu, place the order on an electronic/remote cart and it is controlled to deliver to your table; there is no human interaction. Should there be an error in the order who are you going to call for assistance?
HOST: That description may be far fetched, particularly here in Ghana. However, you have been operating for a couple of months now, are customers hyper-aware of safety and sanitation practices?
GUEST: Yes, most organizers / facilitators do ask of safety and sanitation practices before business is brought in. Some even send questionnaires to be filled and resend to affirm the new norm practices in the hotel.
HOST: Thank you for making time to join us and sharing your views with us.
To our readers, guests and all who assisted in one way or other in helping us sail through the year, I say, THANK YOU SO MUCH !!