We should all be used to washing our hands more frequently now than we used to, before the coronavirus reared its head among us in 2020, right? For many, hand washing is still a chore but for others, it sits well with them and frequent handwashing has become an integral part of their lives.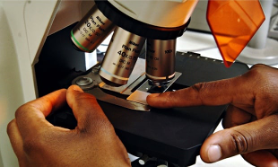 This instrument, the microscope, has taken me down memory lane. It was pretty much part of the food science subject I had to take as part of the hotel management course I was pursuing then. Under the microscope, I saw things I could never have seen with my naked eye (of course), and I marveled or was disgusted depending on what was under the microscope.
I've never forgotten the experiment on the importance of handwashing using my own hands! The result is illustrated in the image below.
The above 'narration' is a long but necessary introduction, as I settle down to look at hospitality operations (from the front office through housekeeping to food and beverage service, stand-alone restaurants, and other catering operations and kitchen operations), hotel management options, and operational systems as I know them in Ghana. I will also venture into hospitality and tourism education. I will be viewing them all under the microscope of excellence.
The exciting part of this enormous task I've decided to take on, is that I've been part of it (between the period of the manual operating system and the dawn of property management systems), and I still am, though not as deeply involved! So, alerts and contributions by readers will be most welcome. I will also be knocking on doors!
We are in for a long drive through 2022!
I begin this new series, Excellence is… with:
Excellence is a spirit:
The youth can catch it. You are never too old to catch it either!
The pursuit of excellence cannot be limited to the hospitality industry where one usually talks about service excellence and tries to meet, or at best, exceed guests' expectations.
Irrespective of our fields of specialization, career titles, roles, and functions or positions, we all desire excellence in our organizations, institutions, and homes; for our teams, and most importantly within ourselves.
So by the time I was writing last week's feature, I received a gentle nudge from the spirit of excellence (who has become my companion), to pull down a banner still up on the blog, which was inviting readers to a book launch held on 1st December 2021!
I'm yet to meet or hear about anyone who does not applaud excellence. But what is the spirit of excellence and how does one get it? Is it a one-time achievement, or a perpetual ongoing quest to be the best?
What is it?
Under my microscope it is…
Productive/fruitful
Result-driven
Reason minded
Detail-oriented
Has the ability to diffuse
Truthful
Persistent but
Gentle
Excellence is understanding that the small things are actually the big things. It requires knowledge, an understanding of its demands, and a willingness to avail oneself of it.
To have an excellent spirit demands the cultivation of both spiritual and natural disciplines and this is a life journey!
And by the way, it partners very well with the spirit of hospitality! So watch out for the continuation of this as we see this beautiful partnership in next week's feature!
Do you remember this?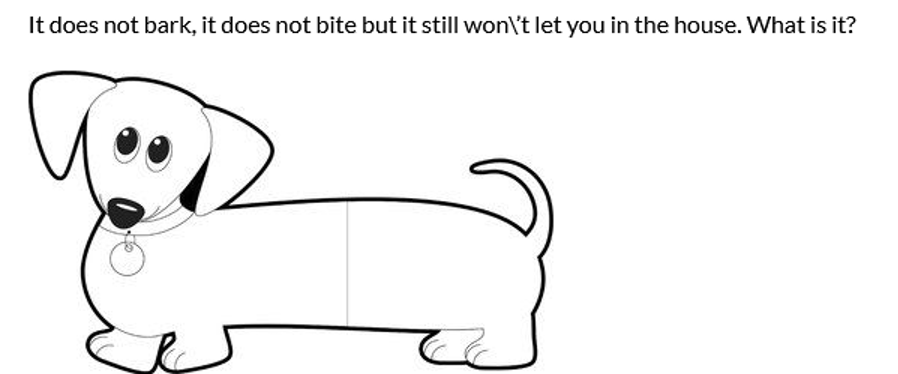 The riddle is: Lock
This week's riddle:
You answer me, although I never ask you questions. What am I?