Ghana's treasures, its landscape and wildlife, historic resources, coastal resources, cultural and climatic resources for tourism are yet to get the needed attention despite efforts by various NGOs and similar institutions.
Eco-tourism is a special interest nature –oriented and community based activity that contributes to alleviating poverty in rural communities. Last week's article featured a bird watching sanctuary, Xavi, off Accra-Aflao road in the Volta region. Bird-based tourism is growing rapidly and has the potential to bring a significant tourism market segment into Ghana! In addition to observing or participating in local fishing practices, there are other selected community activities that when repackaged will result in a unique tourism experience at Xavi.
The Volta circuit exploration continues to Amedzofe, Tafi Atome and Liate Wote. However, as a tourist you have many options of tourist sites staring at you as you travel northwards from Xavi as depicted in the images below.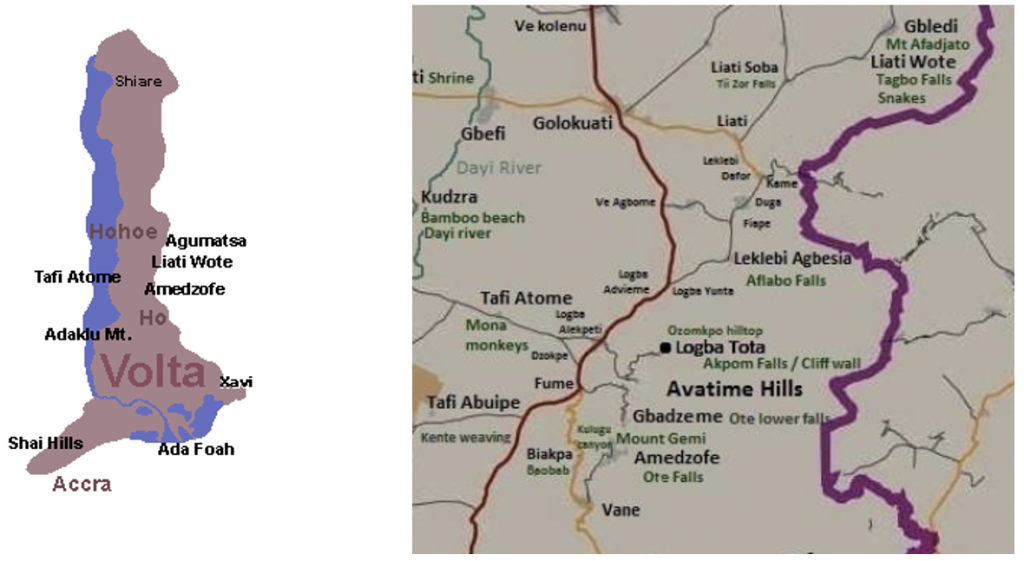 These three towns, Amedzofe, Tafi Atome and Liate Wote, must be doing something right to continue to record successes in improvements in facilities, improved marketing, and increased human resource capacity to manage the destinations. Since they started their community-based ecotourism project in the 1980s, with the help of NGOs, they continue to engage in a variety of projects aimed at protecting the environment and conserving the natural resources, preserving and promoting the town's rich cultural heritage and thus ensuring employment and security for future generations.
My memory of the areas are forests, hills, mountains, and small human settlements surrounded by lush greens, a real break from urban life.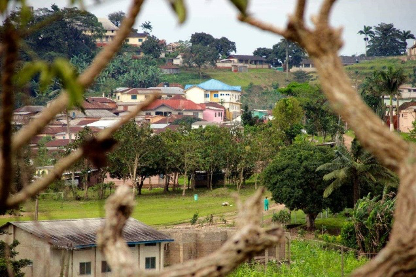 Amedzofe has an extraordinary environment and a stunning view.  I spent an overnight in Amedzofe, taking in its cool weather and enjoying food at a homestay. Getting up at dawn to take a hike up the peak of Mount Gemi, one of the tallest mountains in Ghana and observing the stunning sunrise was worth the effort! There is a whole history behind the 12-foot iron cross also at the top of Mount Gemi.
I absolutely agree with this comment describing the sunrise: It's a breath taken-experience to view the sun rising or setting from Mount. Gemi.
The Amedzofe Canopy Walkway is the new tourism treasure in the Volta Region. It becomes the fourth canopy walkway in Ghana.
Liate Wote is a 'hidden paradise', home of Togbo falls, and Afadjoto, the highest mountain in Ghana.(2905 feet above sea level).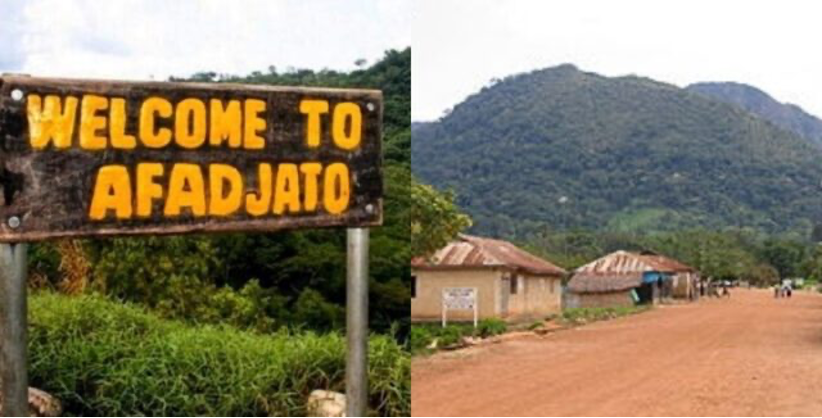 Tafi Atome Monkey Sanctuary is one tourism site which over the past two decades, has become one of the busiest tourism destinations in the Volta Region, with thousands of tourists making the trip to the town to see Mona monkeys who happily live near humans and share bonds with them.
We move to the Savanna circuit comprising of Northern (now Northern, North East and Savannah), Upper East, Upper West and Brong Ahafo (now Bono and Bono East) regions next week.
Note: You have this week to complete the word puzzle put out last week and reproduced below. You will find a few more solutions from the above reading.