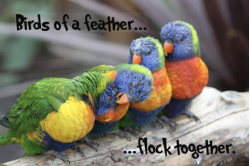 Once you consider traveling particularly towards tourism, be sure it will be accompanied by services.  So far, you have been introduced to associations related to transportation and agencies to help, and associations with their core business as 'places to spend the night' (lodging/accommodation).
This week you get to know the associations in the food and beverage business under GHATOF. This particular sector is different from the other sectors in satisfying the needs of customers. Food and drink satisfy one of the most important physiological needs of people; hunger and thirst. This need is satisfied for a very short period of time, after which that physiological need arises again, which has to be met.
When you step out of your house to take some food in a foodservice outlet, whether it's at the sitting area offered by the waakye, yakayake, or kenkey seller or in a chop bar, a fine dining restaurant, a fast food restaurant or a hotel restaurant, your meal experience will usually factor the food quality, service style, interaction with personnel, the atmosphere, food deals, etc.
There are many opportunities for creativity in the cooking, presentation and service of foods as well as creating an ambiance for customers! A culinary executive, executive chef and global culinary trendologist once said, "There are a lot of ways that things can be more of an experience rather than just, 'oh, here's food'. "
No wonder we have the most number of associations in this sector! But here is my teaser for the week before you take a peek at the food and beverage associations.
What do the following eight words have in common?

ASSESS BANANA DRESSER GRAMMAR
POTATO REVIVE UNEVEN VOODOO
Hint: It is more than having letters repeated in each one.
Find below Food and Beverage associations under GHATOF.
Logo/Web Link
Name of Association
Description
Membership Who may Join?
Contact Name (Association Presidents)
Contact References

https://www.facebook.com/btagh.org/about
Bartenders Association of Ghana
Founded in 2014 as a non-governmental organization for Bar Staff, Baristas, Sommeliers, Connoisseurs, and Enthusiasts
Bar Staff, Baristas, Sommeliers, Connoisseurs, and Enthusiasts.
Mr. Emmanuel Treku

[email protected]

0247955355 050 302 0715 https://www.facebook.com/btagh.org/about

https://www.facebook.com/bartendersguildghana  
Bartenders Guild, Ghana
Represents a collective voice to facilitate constructive dialogue with respective provincial liquor licensing agencies across Ghana, with the aim of raising awareness of quality products.
All Bartenders and people willing to learn including students.
Mr. Stephen Kojo Aidoo
Instagram: @bartendersguildghana Twitter: @BARTENDERS_GH Email:

[email protected]

Gifty Mensah: 0549491403 Eugene Akoi:0558115416

https://www.facebook.com/GHABOA/  
Ghana Bar Operators Association
The association is purely comprises of drinking bar owners. It is well organized in Greater Accra, Central, Eastern, Volta and Northern Regions.
Only owners of drinking bars in Ghana
S. K. Mensah
0243678425
Stephenensah976@gmail com    
Not available
Heritage Food and Drinks Association
Pending
Pending
Gloria Colley
Pending
Not available
Ghana Indigenous Caterers Association
A novelty body to promote Ghanaian indigenous foods and its safe consumption
Caterers
Francis A. Djangmah
Pending
Ghana Traditional Caterers Association
Members are engaged in preparing different Ghanaian traditional foods to sell to organizations and the general public.
Owners of chop bars and venders of foods and beverages
Mr. Francis Nana Kwasi Owusu Edusei (Acting)
Pending

https://ghana-bbqa.com/  
Ghana Barbecue Association
GBQA seeks to serve as a national platform to promote the barbecue industry, which eventually will create jobs for the youth and boost the local economy.
The association is open to all barbecue lovers and everyone else.
Madam Eyram Doris Lumor
Phone: +233 553700277 / +233 247250492 /0555590076 Email:

[email protected]

Instagram: @ghahabbqaofficial Facebook: Ghana Barbecue Association

http://ghanachefs.com/  
Ghana Chefs Association
Over the past decade it has positioned itself as the mother body of all culinary professionals across the country,within the past year however CAG has repositioned itself as an important partner for Ghana's development within culinary industry.
_______________________________________________________
Pending

Chef Isaac Sackey
P.O.Box KN 1589 Kaneshie – Accra +233244194615
Note: Where associations could not be reached to verify information gathered, writer relied on the sources (links) indicated against the respective associations shown below.
Ghana Bartenders Association: retrieved from Facebook
Ghana Indigenous Caterers Association: Website
Ghana Traditional Caterers Association: Website
Heritage Food and Drinks Association: GHATOF Secretariat
Chefs Association of Ghana: Website
All other information were received directly from the respective associations named above.
Solutions:
If you take the first letter and move it to the rear of the word, you get the same word when read backwards.
ASSESS=SSESSA BANANA=ANANAB DRESSER= RESSERD GRAMMAR=RAMMARG
POTATO =OTATOP REVIVE=EVIVER UNEVEN=NEVENU VOODOO=OODOOV
Thank you