We were briefly introduced to the Ghana Tourism Federation (GHATOF), last week to kick start this series on 'Getting to know GHATOF'.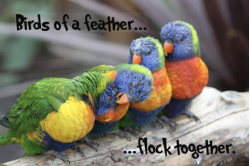 So far, we know GHATOF as an umbrella association representing about 30 trade associations including affiliate members in the hospitality and tourism industry. Since the tourism industry involves people moving out of their normal places of residence, TRANSPORT is clearly a critical factor in tourism. I thought it would be fair, therefore, to begin with, travel-related associations under GHATOF! The means of travel are in all forms of transportation; airways, waterways, roadways and railways. Travel is big business! It covers a wide variety of purposes too!
But first, here is a teaser for you- a picture puzzle!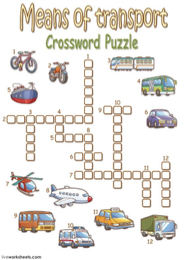 The puzzle is a given; there's no need to put up its solution! It is to highlight the significance of the travel-related associations I will be introducing soon, and whom I think too many people take for granted, particularly in Ghana.
The process of travelling comes with a variety of services that enhance the travel experience of the traveller. Travel can refer to long-distance travel, short-distance travel, overseas travel, domestic travel and various other forms. It includes round trips, returns trips and one-way journeys. The longer the distance of your destination and the longer the duration of your stay the more relevant you will find the need for travel services. Additionally, considering the coronavirus pandemic which broke out in 2020 and new travel norms which seem to be under review constantly in various countries, travelling has become a bit more complex and a travel professional/adviser could be useful when travelling beyond the borders of Ghana! Touring Ghana requires professionals to enhance our travel experiences.
Travel can become a nightmare, whether by air or by road, the two major means of transportation in Ghana, for leisure and business trips. You make it to the airport but forgot your passport. Your luggage is too heavy or it gets missing. You miss your flight/connection. You get pick-pocketed or lost an i-pad/phone. The heel of your shoe comes off at the airport. I could go on and on! By Road, the car/bus breaks down in the middle of nowhere and at late night. You are involved in an accident.
A few of the listed mishaps may not be attributed directly to the lack of involving a professional, however, to travel stress; that is feeling overly anxious, mentally strained and pressured as a result of the anticipated travel or the process of travelling itself.
Find below a snap shot of travel-related associations in GHATOF. Visit their sites to learn about them.
Logo/Web Link
Name of Association
Description
Membership Who may Join?
Contact Name (Association Presidents)
Contact References
Car Rentals Association of Ghana (CRAG)
The operators of the Car Rental Companies have come together to promote, project and protect the interest of the members among other things.
Any person qualified to operate a car rental service in Ghana
Mr Seth Yeboah Ocran  
0244264215 CRAG secretariat 0244153973/0207124283

http://touroperatorsgh.org/
Tour Operators Union of Ghana (TOUGHA)
An association of experienced Travel professionals in the Tourism and Travel industry in Ghana. It is composed of Tour Operators who offer inbound and outbound tours giving the traveller very unique experiences
Registered and GTA licensed company Tour Operators
Mrs. Alisa Osei-Asamoah
0246770606, [email protected], @tougha2 (Instagram)

https://skal.org/
Skal International
An international association for tourism and hospitality professionals in executive positions with an option to join the youth group – Young Skal
Managers and professionals. Students of tourism
Mad. Stella W. Appenteng
Contact: 0244318278 [email protected] Interested parties should apply online Skal.org
Tour Guides Association of Ghana (TORGAG)
A professional association was formed in 1996. Members of Torgag are trained professionals from the Hotel Catering and Tourism Training Institute. We have chapters in 10 Regions of the country and we have a membership of about 250.
__________________________________________________________
Membership is open to individuals who have received training from approved and recognized Tourism Training Institutions.
_________________________________
 Mr Awuku Yirenkyi
Contact:  0249223319, [email protected]